Indian political leaders unite to denounce Udaipur murder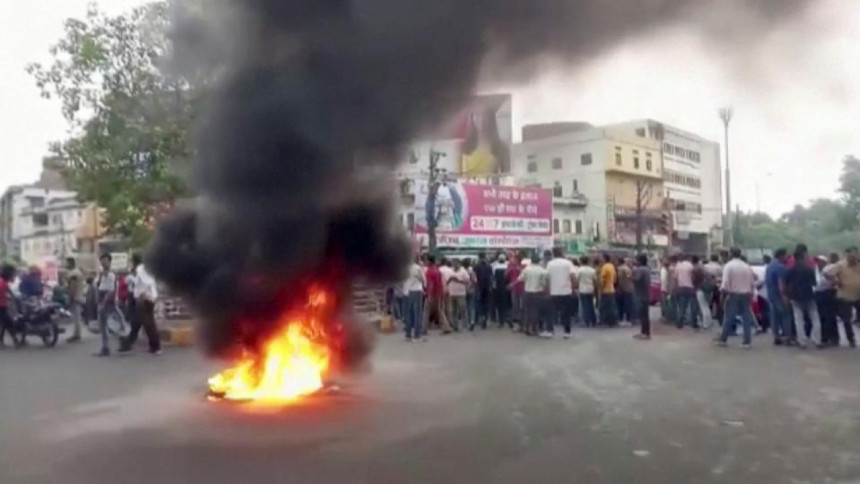 Leaders across India's political spectrum have denounced the beheading of a 40-year-old tailor in Udaipur and demanded exemplary punishment for his killer.
Tailor Kanhaiya Lal was murdered in his shop on June 28, 2022 afternoon by one identified as Riyaz for the former's support on social media to  suspended BJP spokesperson Nupur Sharma whose offensive remarks about the Prophet Muhammad (PBUH) had sparked an outrage. The tailor was attacked with a cleaver and the video of the grisly incident was posted on social media that said they are "avenging an insult to Islam".
Former Congress President Rahul Gandhi on Tuesday said he is deeply shocked by the heinous killing of a tailor in Udaipur and called for immediate punishment for those spreading terror through such brutality, our New Delhi correspondent reports.
"I am deeply shocked by the heinous killing in Udaipur. Brutality in the name of religion cannot be tolerated. Those spreading terror through such brutality should be punished immediately," Rahul said in a tweet in Hindi.
Congress general secretary Priyanka Gandhi Vadra said the violent incident in Udaipur should be condemned and the culprits should get the harshest punishment.
"Spreading hatred and violence in the name of religion is fatal for our country and society. We have to together strengthen the efforts for peace and non-violence," she wrote in a tweet in Hindi.
Chief Ministers of Delhi Arvind Kejriwal and Kerala Pinayari Vijayan, the Samajwadi Party (SP) and the Bahujan Samaj Party (BSP) also joined in the chorus of condemnation of the tailor's killing.
An assistant sub-inspector (ASI) of Dhan Mandi police station in Udaipur town was on Tuesday suspended for negligence following the murder of the tailor there, Inspector General of Police, Udaipur, Hinglaj Dan said.
It is alleged that the ASI did not pay heed to the concern raised by Kanhaiya Lal regarding the threat calls that he was receiving, he said.
As the incident triggered communal tension in Udaipur, parts of the town were placed under curfew.
Additional Director General of Police (Law and Order) Hawa Singh Ghumaria said an FIR against Kanhaiyal Lal was registered on June 11 for sharing a controversial post on social media and he was arrested.
On June 15, while he was on bail, he told police that he was receiving threat calls. The local SHO summoned him, the complainant and some people from both the communities to the police station and "settled" the matter, he said.