"To Indian Muslims on behalf of majority Hindus — you're loved"
Bollywood Composer's solidarity message wins over Shashi Tharoor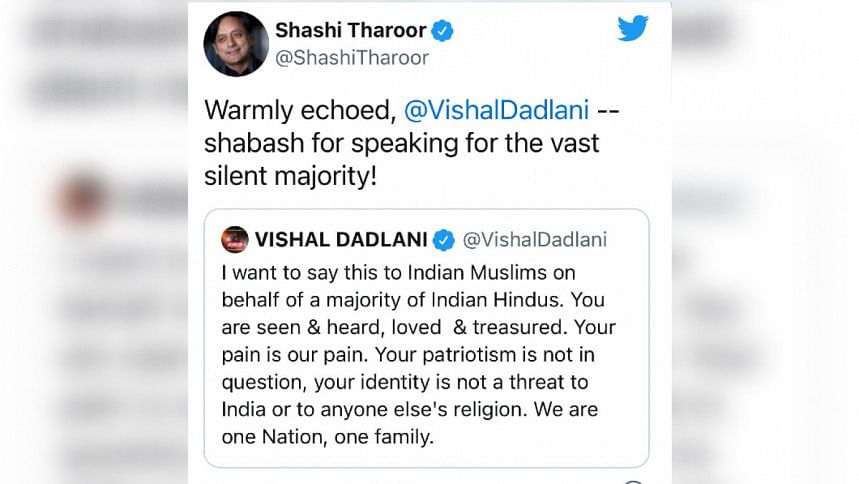 Bollywood composer Vishal Dadlani today took to Twitter to record his apology to and solidarity with Indian Muslims over the row surrounding former BJP spokesperson Nupur Sharma's comments on Prophet Muhammad (PBUH).
"I want to say this to Indian Muslims on behalf of a majority of Indian Hindus. You are seen & heard, loved & treasured. Your pain is our pain. Your patriotism is not in question, your identity is not a threat to India or to anyone else's religion. We are one Nation, one family," Vishal tweeted.
A known detractor of BJP, the musician said in a separate tweet that he is truly sorry for the 'ugly nature' of Indian politics which keeps dividing the people of India into smaller groups until everyone becomes alone, reports our New Delhi correspondent.
As the tweet went viral, it earned praise from Congress lawmaker Shashi Tharoor who said Dadlani spoke for the "vast silent majority."