Indian court dismisses BJP leader's petition to open 22 Taj Mahal rooms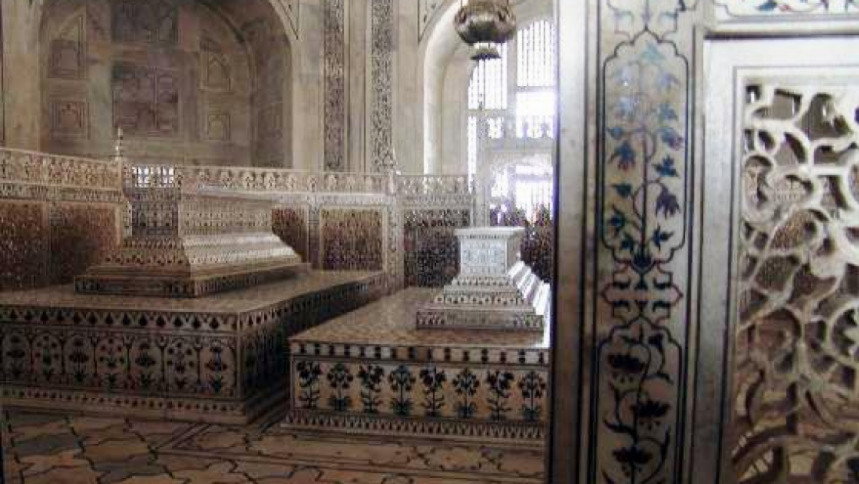 India's Allahabad High Court today dismissed a petition which sought the opening of 22 locked rooms in Taj Mahal, one of the wonders of the world.
A two-member bench of the Lucknow bench of the high court, comprising Justices DK Upadhyay and Subhash Vidyarthi, ticked off the petition filed by Rajneesh Singh, who is the media in-charge of BJP's Ayodhya unit in Uttar Pradesh.
"Tomorrow you'll ask for permission to see our chambers. Please, don't make a mockery of the PIL system," the bench told the petitioner in a sharp response during a hearing today, our New Delhi correspondent reports.
The high court was of the view that the petitioner wanted the court to give a verdict on "completely a non-justiciable issue."
The petition by Singh sought to "find the truth" behind the 22 locked rooms in the Taj Mahal and wanted the court to direct the Archaeological Survey of India to form a special committee to examine the locked rooms and make the report public.
Singh said his demand is not to make the Taj Mahal a temple but to bring out the truth of the matter for the sake of social harmony. He said that the only way to end such controversy is by examining the closed doors.
The bench questioned the petitioner on what his plea is. Pointing out that the petitioner wants the court to issue a writ of mandamus, an order for performing a specific statutory duty, the court stated it can only be issued in case of infringement of rights.
"What judgment do you want us to pronounce? Who built the Taj Mahal? ... Mandamus can only be issued when rights have been infringed. What rights of yours have been infringed?
The bench told the petitioner: "Who are you asking the information from? If you're not satisfied that the rooms have been closed for security reasons, use your remedies in law to challenge that. Do some research first – do MA, PhD, enroll yourself somewhere. Don't make a mockery of this."
Taj Mahal built on land owned by Jaipur ruler Jai Singh, claims Rajasthan BJP MP
Meanwhile, Diya Kumari, a BJP lawmaker from Rajasthan state and a member of Jaipur's former royal family, claimed that the land on which the Taj Mahal was constructed originally belonged to Jaipur's ruler Jai Singh. 
The land was acquired by Mughal Emperor Shah Jahan and records of it are available with the erstwhile Jaipur royal family, she told the media in Jaipur on Wednesday.
Diya Kumari also claimed she has documents to show that earlier the Taj Mahal used to be the palace of the old royal family of Jaipur which was captured by Shah Jahan.
When Shah Jahan took that palace and land of the Jaipur family, the family could not oppose him because it was then ruled by him, she added.