India says OIC criticism of BJP leaders' offensive remarks on Prophet "narrow-minded"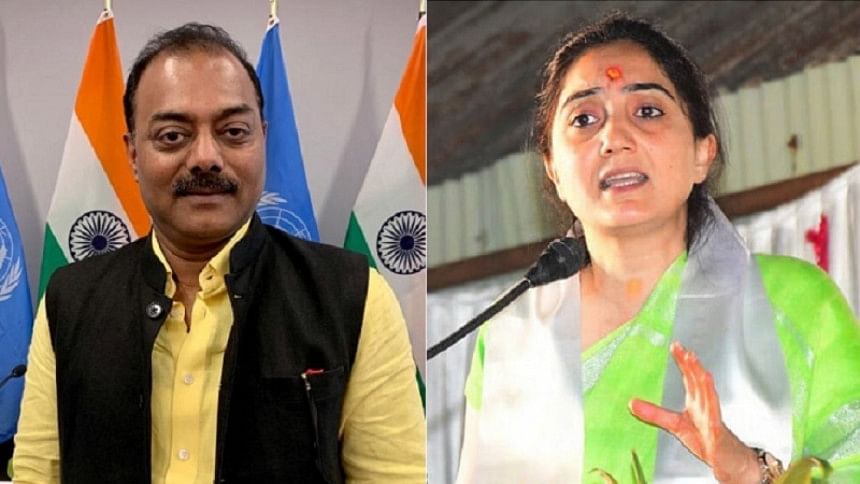 India today termed the comments by Organization of Islamic Cooperation (OIC) as "unwarranted and narrow-minded". OIC was reacting to offensive remarks by two BJP leaders against Islam. India asked OIC to "stop pursuing its communal approach."
"The offensive tweets and comments denigrating a religious personality were made by certain individuals. They do not, in any manner, reflect the views of the government of India. Strong action has already been taken against these individuals by relevant bodies," official spokesperson of India's External Affairs Ministry Arindam Bagchi said in response to media queries regarding a recent statement by General Secretariat of the OIC.
"It is regrettable that OIC Secretariat has yet again chosen to make motivated, misleading and mischievous comments. This only exposes its divisive agenda being pursued at the behest of vested interests," Bagchi said, adding "We would urge the OIC Secretariat to stop pursuing its communal approach and show due respect to all faiths and religions."
The remarks during a heated TV debate and tweets by now-suspended BJP spokesperson Nupur Sharma and the ruling party's expelled Delhi unit leader Navin Jindal have sparked a backlash in the Gulf region where Qatar, Kuwait and Iran protested strongly.
While Qatar, Kuwait and Iran summoned India's envoys to their countries, calls reportedly emerged on the social media in Kuwait for a boycott of Indian products, reports our New Delhi correspondent.
On Sunday, BJP suspended Nupur Sharma and expelled its Delhi media head Naveen Jindal over their comments while the party issued a statement asserting that it "respects all religions" and "strongly denounces insults of any religious personality".
Qatar and Kuwait welcomed the disciplinary action against Sharma and Jindal.
Qatar said it expects a public apology and condemnation from the Indian government of the remarks, saying allowing such "Islamophobic" remarks to continue without punishment constitutes a grave danger to the protection of human rights and may lead to further prejudice and marginalization, which will create a cycle of violence and hate."
Nearly 6.5 million Indians are working in Gulf countries. India also has robust trade and strategic ties with some of them. Besides, India is dependent on some Gulf countries for an estimated 40 percent of its energy requirements.
In 2020-2021, the total value of India's trade with GCC nations was worth over US $87 billion, which included total imports worth nearly US $60 billion.