Fugitive businessman Vijay Mallya sentenced to 4 months in Indian jail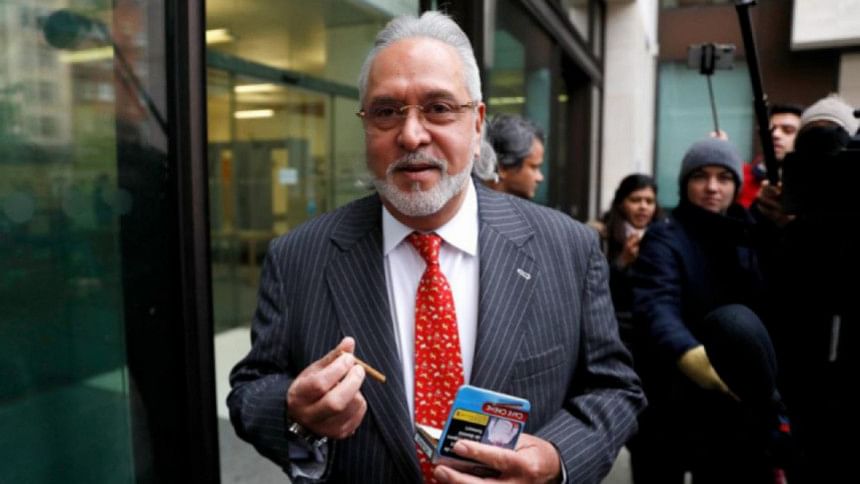 India's Supreme Court today awarded a four month sentence to fugitive business tycoon Vijay Mallya in a contempt of court case.
Observing that it must impose adequate punishment upon the contemnor in order to maintain the "majesty of law", a bench headed by Justice U U Lalit also imposed a fine of Rs 2,000 on Mallya, reports our New Delhi correspondent.
Mallya, who is accused in a bank loan default matter of over Rs 9,000 crore involving his defunct Kingfisher Airlines, has been living in the United Kingdom since March 2016. He is on bail on an extradition warrant executed by the Scotland Yard on April 18, 2017.
"Considering the facts and circumstances on record and the fact that the contemnor never showed any remorse nor tendered any apology for his conduct, we impose sentence of four months and fine in the sum of Rs 2,000," the bench said while pronouncing the order.
The apex court had in 2020 dismissed Mallya's plea seeking review of the May 2017 verdict which had held him guilty of contempt for transferring USD 40 million to his children in violation of court orders.
The bench said the fine of Rs 2,000 imposed on Mallya be deposited in the registry of the apex court within four weeks and in case, the amount of fine is not deposited within the time stipulated, the contemnor shall undergo further sentence of two months."
Earlier, a consortium of lending banks led by India's largest state-owned commercial State Bank of India had moved the apex court alleging that Mallya was not following the court orders on repayment of loan which was then over Rs 9,000 crore.