Droupadi Murmu set to become India's first Santal president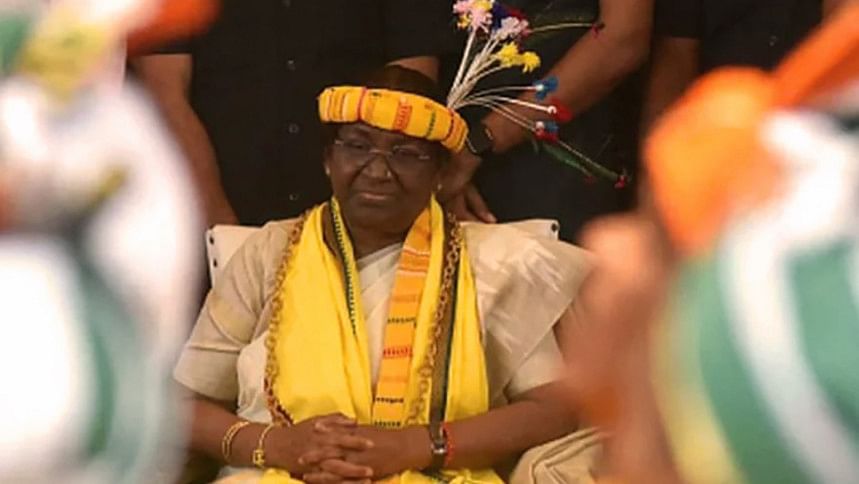 India's ruling BJP-led National Democratic Alliance's Presidential candidate Droupadi Murmu led by securing 540 of the 748 votes of the members of both houses of parliament while joint opposition nominee Yashwant Sinha got 208 votes after the first round of counting today (July 21, 2022).
If elected, Murmu – a Santal woman – will be India's first tribal President and the second woman to occupy the post.
Returning Officer PC Mody said the votes of 15 MPs were declared invalid and added that all the votes of MPs have been counted. Eight MPs did not vote in the presidential election.
The counting for the second round of votes of the MLAs is underway, officials said and the final picture is expected by this evening, our New Delhi correspondent reports.
The electoral college for the election to India's highest constitutional office consists of MPs of the Lok Sabha and the Rajya Sabha and members of legislative assemblies in different states.
The Presidential election was held on July 18 and the new President will be sworn in on July 26 after incumbent Ram Nath Kovind's five-year tenure ends.