"Don't get your neighbours' reputation", Israel tells India over intellectual property rights violation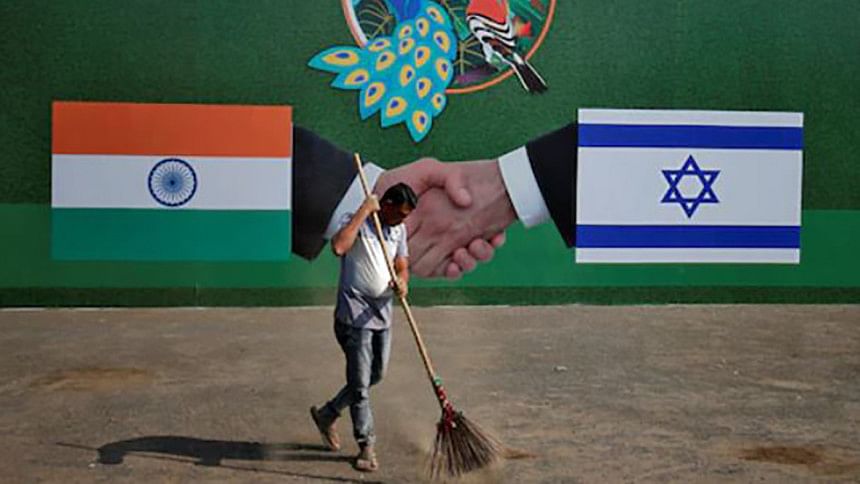 Israel has expressed willingness to share technology and know-how with India for the success of Indian Prime Minister Narendra Modi's flagship project "Make-in-India", but voiced concerns over some cases of violation of intellectual property rights and indirectly citied China's "reputation" regarding this.
Speaking at an event in Jerusalem on Wednesday, Israeli Ambassador to New Delhi, Naor Gilon, said, "We are all interested in 'Atmanirbhar Bharat' and we see an immense potential for cooperation."
"The combination of Israeli technology and Indian technology, and your capacity of manufacturing and your ability to do sales around the world in many more countries than we can do – because you have much wider diplomatic relations around the world, especially in Muslim countries – the potential is huge. And Israel is very much looking forward to 'Make-in-India'," PTI quoted Gilon as saying.
However, Gilon said he got three serious complaints from Israeli companies about problems involving intellectual property rights in India.
"We are ready to share but I must say very clearly that this IP problem will be a problem," he said.
In what was viewed as a veiled reference to China, the Israeli envoy said "you should not get the reputation of your neighbours", our New Delhi correspondent reports.
"One has to maintain a solid reputation because 'Make-in-India' requires not only manufacturing but IPs. And if you want people to share their IPs, they have to feel confident... Our defence cooperation is in the most sensitive fields of intelligence gathering, a lot of things that we will not speak about here, and IP is also very important for the private sector," he added.