Delhi police meet Rahul Gandhi, seek details on 'sexual harassment' remark
It shows that Modi is 'nervous' about questions on Adani issue, says Congress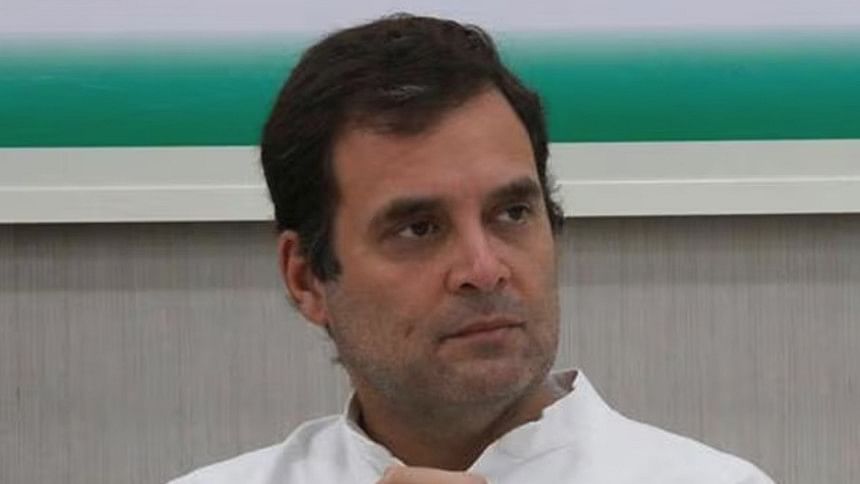 Delhi Police today met Congress leader Rahul Gandhi at his residence in central Delhi and served a fresh notice to him over his "women are still being sexually assaulted" remark.
Emerging from Rahul's residence on Tughlaq Road, Special Commissioner of Delhi Police (Law and Order) Sagar Preet Hooda told the media that the Congress leader said he needed some time to provide the information the police sought from him.
Police had said Rahul Gandhi gave a statement in Srinagar during the Bharat Jodo Yatra that "I have heard that women are still being sexually assaulted".
"We held a meeting with Rahul Gandhi. He said he needs some time and will give us the information which we have asked for. Today, we have served a notice which has been accepted by his office and if questioning needs to be done then we will do it," Hooda said today.
"Rahul Gandhi said it was a long yatra and he met many people and needs time to compile it. He has assured us that he will give the information soon and we will begin our proceedings as soon as we receive the information," the police officer added.
The police team headed by Hooda remained at Rahul's house for more than two hours. He was later seen leaving his residence in a car, reports our New Delhi correspondent.
The Congress reacted sharply to Delhi Police team's visit to Rahul's house terming it as a "shameful act" and alleged it shows that Prime Minister Narendra Modi is "nervous" about their questions on the Adani issue.
"'Bharat Jodo Yatra' and Rahul Gandhi ji gave women a safe platform to share their problems and pains. This shameful act of Delhi police proves that PM Modi is nervous about our questions on the Adani issue. Our courage has been strengthened by such antics, we will continue to demand answers," the party tweeted.
Several Congress workers gathered outside Rahul's house to protest against police presence and were detained by the police.
Taking cognisance of social media posts, police had earlier sent a questionnaire to Rahul Gandhi, which he had not responded to.
Congress leader Pawan Khera questioned why the police is asking this question 45 days after the Yatra concluded. The government is "nervous", he added.