Delhi police arrests 6 over anti-Modi posters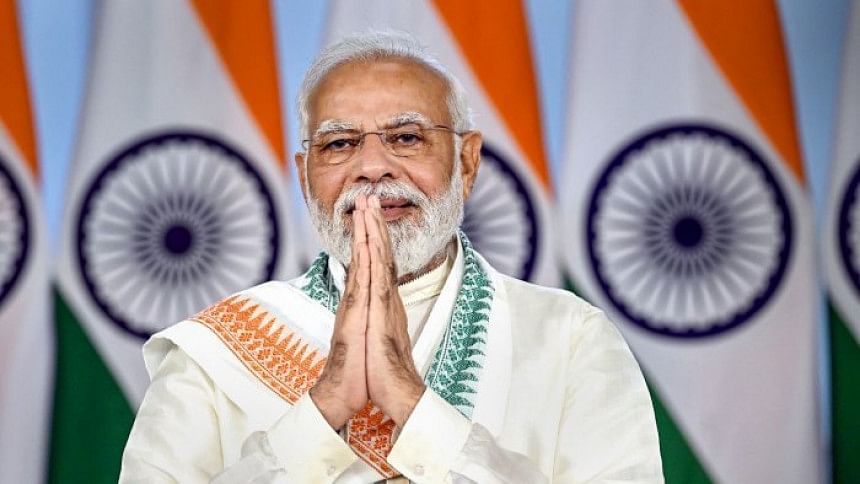 Delhi police today arrested six people, including two printing press owners, in connection with 36 cases filed over posters that were put up throughout Delhi criticising Indian Prime Minister Narendra Modi.
Following a massive operation on Tuesday, nearly 2,000 posters were taken down by the police from several locations in the country's capital. Most of the posters had the slogan, "Modi Hatao, Desh Bachao" (Remove Modi, save the country), reports NDTV.
According to police, 138 FIRs were registered on Tuesday, 36 of which were over these anti-Modi posters.
As per the law, the name of the printing press should be on the posters but that was not the case when it came to anti-Modi posters.
The arrests were made for defacing public property while the press owners were arrested as the posters did not have the names of the printing press on them.
Police also seized over 2,000 posters that were allegedly on their way to the Aam Aadmi Party (AAP) office. According to the driver of the van, he had made a similar delivery on Monday.
Claiming that this was the "peak of Modi government's dictatorship", AAP, in a tweet, questioned the FIRs and also asked about the point of objection.
According to the arrested press owners, they had received an order of printing 50 such posters.
The Aam Aadmi Party, on the other hand, has announced a protest at Delhi's Jantar Mantar tomorrow to demand the ouster of PM Modi.