Court allows Rahul Gandhi to get passport with 3-yr validity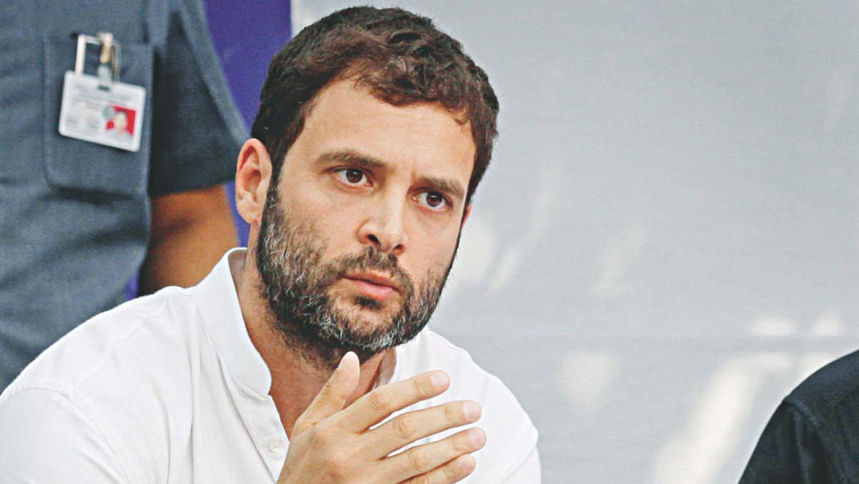 A court in Delhi today allowed Congress leader Rahul Gandhi to get a regular passport with three-year validity.
The development came after Gandhi had approached the court for a no-objection certificate (NOC) to get a passport, reports our New Delhi correspondent.
Rahul Gandhi surrendered his diplomatic passport upon disqualification as an MP.
Additional Chief Metropolitan Magistrate (ACMM) Vaibhav Mehta passed the order on Rahul's application.
"I am partly allowing your application. Not for ten years but three years," the magistrate told Rahul's lawyer.
Rahul needed the court's permission because he is an accused in the National Herald case in which BJP leader Subramanian Swamy is the complainant.
The National Herald case is based on a private criminal complaint of Swamy against Sonia Gandhi, Rahul Gandhi and others, accusing them of cheating, conspiracy, and criminal breach of trust.
Swamy had opposed Rahul's NOC application, saying it was "devoid of any merit" and that the passport should be issued only for one year and renewed every year.
Swamy also contended that Rahul Gandhi's citizenship was under question due to his British citizenship.
The submission was opposed by Rahul Gandhi's advocate Tarannum Cheema who claimed that two petitions asking for criminal proceedings on citizenship issues has already been dismissed by the higher courts.
She urged the court to allow the passport to be issued for 10 years since such relief has been granted by the higher courts in cases with much graver offences and in the present case, not even charges are framed.
Rahul lost his membership of parliament following his disqualification as a lawmaker in March after he was convicted by a court in Surat, Gujarat state, in a criminal defamation case for his remark made at an election rally that "who all thieves have Modi as surname."