Congress claims main accused in Udaipur beheading "BJP member", BJP says "fake news"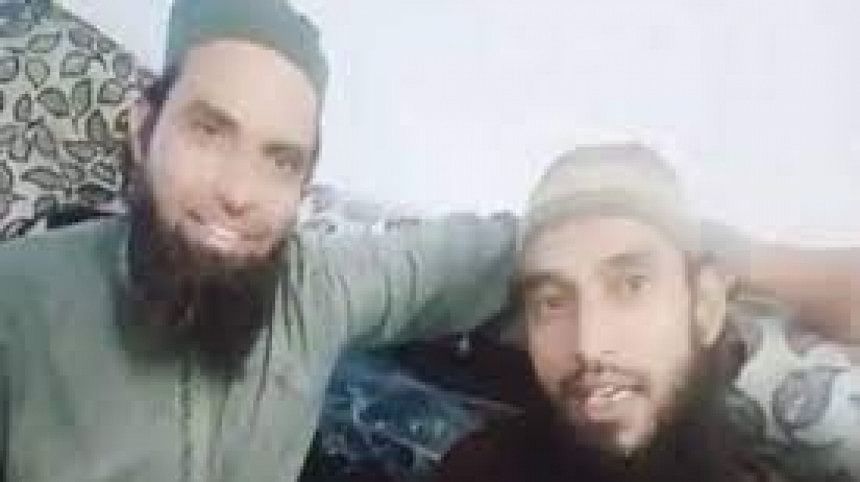 India's main opposition Congress today (July 2, 2022) referred to some media reports claiming a link between Riyaz Akhtari, the main accused in the beheading of tailor Kanhaiya Lal in Rajasthan's Udaipur town, and local BJP leaders. BJP has dismissed the claim as "fake".
Congress leader Pawan Khera said, "We did our research on those claims and found old Facebook posts of Rajasthan BJP leaders where Riyaz Akhtari was mentioned as 'BJP karyakarta'."
BJP denied the allegation, with its leader Amit Malviya tweeting, "I am not surprised that you are peddling #FakeNews. The Udaipur murderers WERN'T members of the BJP."
The BJP's Minority Morcha in Rajasthan refuted the Congress' allegation and said tailor Kanhaiya Lal murder case accused Riyaz Akhtari is not a party member. The Morcha's comments came after a photo showing Riyaz Akhtari with some local BJP leaders of Udaipur emerged, our New Delhi correspondent reports.
Khera said when the Modi government ordered a probe by the National Investigation Agency (NIA) into the Udaipur incident, his party welcomed it. "Our chief minister (Ashok Gehlot of Rajasthan) assured assistance to the NIA. But now we are raising this question: Did the Centre order NIA probe hurriedly to hide these information about Riyaz?"
Riyaz is one of the killers of tailor Kanhaiya Lal in Udaipur whose beheading was recorded and released online. Riyaz Attari and Ghous Muhammad claimed responsibility for the murder which, they said, was to "avenge the insult to Islam".
Kanhaiya had posted on social media in support of Nupur Sharma whose controversial remarks about the Prophet (PBUH) had sparked an outrage.
Mohammad Sadiq Khan, President of Rajasthan BJP's Minority Morcha, told reporters today that the photo cannot be a held as a proof to show he is a party member.
"Anyone can have a photo with any leader. It does not mean that he is a member of the BJP," Sadiq told reporters.
He said the murder highlights the "failure" of the Congress government in Rajasthan as it did not provide security to Kanhaiya Lal despite a clear threat and repeated pleas by the tailor's family.
Riyaz Akhtari and Ghous Mohammad, were arrested hours after the incident while fleeing on a motorcycle.
Two more people, who were allegedly involved in a recce of Kanhaiya's shop and in the alleged conspiracy to kill him, have also been arrested.