Communal violence: Clash erupts between two groups in New Delhi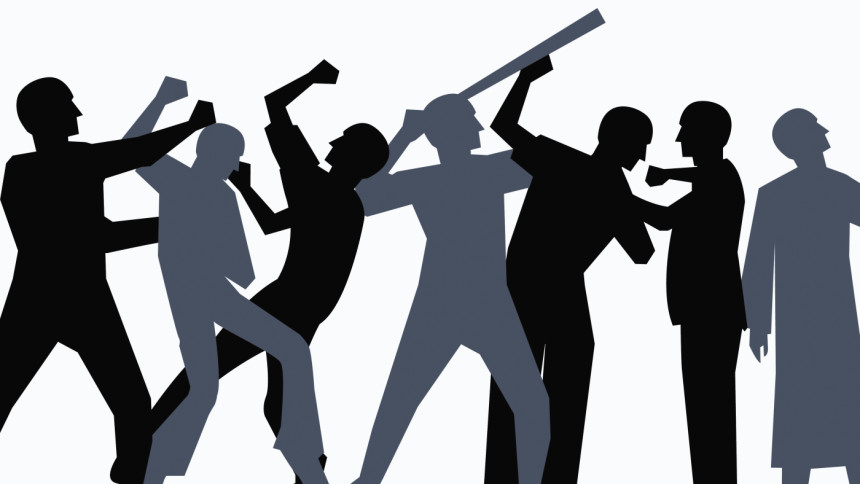 Violence erupted between two communities in Northwest Delhi's Jahangirpuri locality during a religious procession tonight, police said.
According to Delhi Police officers, stones were pelted by both sides in the area and the situation was tense, leaving some policemen injured, reports our New Delhi correspondent.
Special Commissioner of Police Dependra Pathak said senior officers are present at the spot and are monitoring the situation.
Police said that during the procession, a heated argument broke out between two communities, which was followed by a skirmish.
"Things escalated and both communities started pelting stones at each other. They damaged public property and torched some vehicles," a senior police officer said.
Additional police force was also rushed to the spot, said police.
"Police tried to control the crowd during which several personnel got injured. The injured persons were taken to a nearby hospital where they are recuperating," an officer said.
Tonight's violence came in the wake of communal clashes in various states of India on April 10 on the occasion of Ram Navami.
Earlier this evening, 13 opposition leaders, in a joint statement, urged people to maintain peace and harmony and criticised Prime Minister Narendra Modi's "silence" over recent hate speeches and clashes.
In February 2020, communal riots had broken out in northeast Delhi as supporters and opponents of contentious Citizenship Amendment Act (CAA), which gives Indian citizenship to non-Muslims from Afghanistan, Bangladesh and Pakistan, fought pitched battles on the streets.