China criticises Indian minister's visit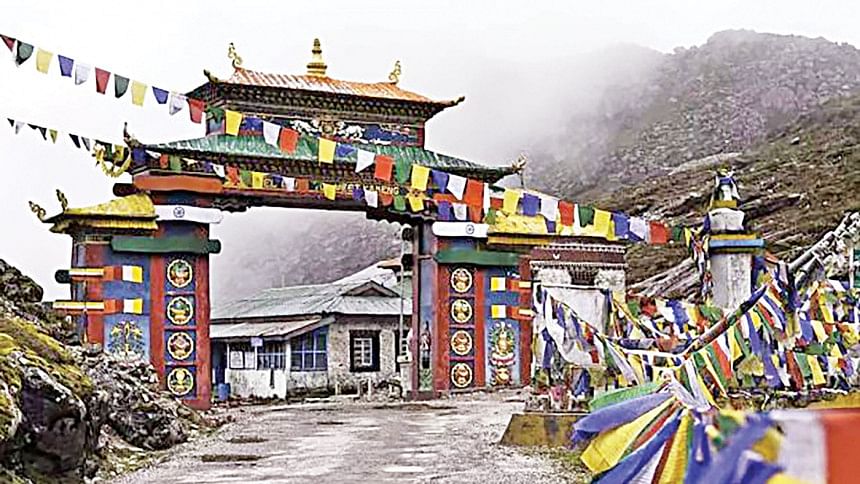 China firmly opposes a visit by India's home minister to Arunachal Pradesh and views his activities in the area as violating Beijing's territorial sovereignty, a foreign ministry spokesperson told a news briefing yesterday.
China has renamed some places in what India regards as its eastern state of Arunachal Pradesh, which China claims as part of its territory.
"Zangnan is China's territory," spokesperson Wang Wenbin said in response to a question on the visit by Indian Home Minister Amit Shah.
"The Indian official's visit to Zangnan violates China's territorial sovereignty, and is not conducive to the peace and tranquillity of the border situation."
China and India have had several skirmishes over the disputed border and clashes in mountainous regions in recent years have seriously strained ties, reports Reuters.
India's Home Minister Amit Shah will visit Arunachal Pradesh on April 10 and 11 where he will launch the 'Vibrant Villages Programme' in Kibithoo, a village along the India-China border.
India has always maintained that Arunachal Pradesh is an inalienable part of the country, and China giving its own inventive names will not change the ground reality.
"This is not the first time that China is making such attempts, and we have criticised such attempts. Arunachal Pradesh is an inalienable part of India. China giving its own inventive names will not change the ground reality. I would like to re-emphasise that," Ministry of External Affairs (MEA) official spokesperson Arindam Bagchi had said last week.
The US also strongly opposed China's attempts to advance a claim over Arunachal Pradesh by renaming localities, reports NDTV.
"This is another attempt by the Chinese claim on US, Indian territory. So the United States, as you know, has recognized that territory for a long time and we strongly oppose any unilateral attempts to advance a territory claim by renaming localities. And so, again, this is something that we have long stood by a few things," White House Press Secretary Karine Jean-Pierre said.
Shah, talking about the Kibithoo village, said, "This is the area where the light of sunshine reaches first in the country. Earlier, people used to call this the last village of the country but now we call it the first village of India, that is the conceptual change PM Modi has brought."