Arrested Lashkar-e-Taiba terrorist "former BJP member"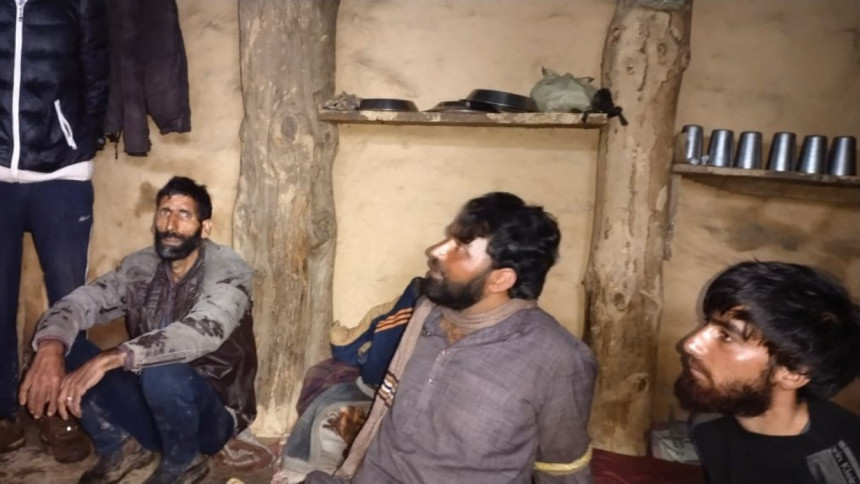 Two armed militants of terrorist group Lashkar-e-Taiba (LeT) were overpowered by residents of a village in Jammu and Kashmir's Reasi district on Sunday (July 3, 2022).
The Jammu and Kashmir police identified the two arrested militants as Talib Hussain Shah from Draj village in Rajouri and Faizal Ahmed Dar from Pulwama. Two AK-47 rifles, seven grenades, a pistol, and a large quantity of ammunition were seized from the militants, police said.
However, the capture of Shah led to a political row when it emerged that he had headed the IT and Social Media Cell of BJP's Minority Morcha in Jammu province.
BJP's Jammu and Kashmir Minority Morcha President Sheikh Bashir told The Indian Express that "Talib Shah of Draj, Kotranka (Rajouri), had been working with the party for quite some time and he was made in charge of the IT and Social Media Cell of the Minority Morcha on May 9. However, he did not attend any of the Morcha meetings. On May 27, he himself quit the party position as also the organisation."
Jammu and Kashmir BJP President Ravinder Raina, however, said that Shah was "never even a primary member" of the BJP, our New Delhi correspondent reports. Raina said photos of him on Shah's Facebook page was "a tactic by terror groups to show themselves as party workers so as to have access to party leaders and attack them at the first opportunity".
The police described Shah as a self-styled LeT commander who was on the run after two associates, Mohammad Shabir and Mohammad Sadiq from Draj, were arrested during a joint operation by the police and security forces last Tuesday.