2 girl children raped every day in Delhi in 2021: Report
Named least safe city for women in India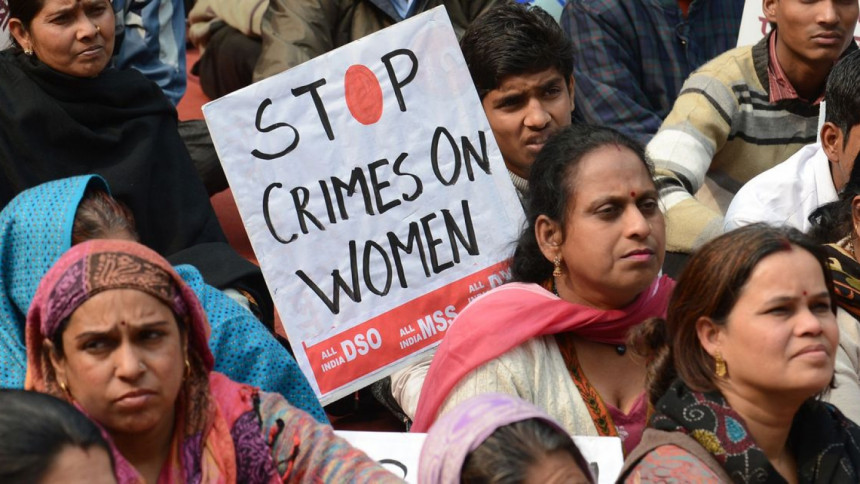 Delhi was the least safe metropolitan city for women in India in the year 2021, according to the latest official data.
Delhi recorded 13,892 cases of crimes against women in 2021, a surge of over 40 percent compared to 2020 when the figure was 9,782, reports our New Delhi correspondent quoting data collected by National Crime Record Bureau (NCRB).
The cases of crimes against women in Delhi accounted for 32.20 percent of total crimes in the category among all 19 metropolitan cities, according to the NCRB report released on August 29, 2022.
Delhi also reported the highest number of cases of crimes against women in the categories related to kidnapping (3,948), cruelty by husbands (4,674) and girl child rapes (833) as compared to other metropolitan cities with over two million population in 2021.
On an average, over two minor girls were raped every day in Delhi in 2021, the NCRB data showed.
Delhi was followed by India's financial capital Mumbai which saw 5,543 such crimes against women. Then came Bengaluru with 3,127 cases.
Mumbai and Bengaluru accounted for 12.76 percent and 7.2 percent of total crimes in 19 the cities, respectively.
The NCRB report also says that 1.73 lakh people lost their lives in around 4.22 lakh traffic accidents across India in 2021. Uttar Pradesh reported the highest number of deaths in mishaps at 24,711 followed by Tamil Nadu which recorded 16,685 such deaths.
According to NCRB, the number of traffic accidents in the country increased from 3,68,828 in 2020 to 4,22,659 in 2021.
These traffic accidents comprise 4,03,116 road accidents, 17,993 railway accidents and 1,550 railway level crossing accidents. They caused 1,55,622, 16,431 and 1,807 deaths respectively during 2021.