China firm to implement Tk 3,975cr digital connectivity project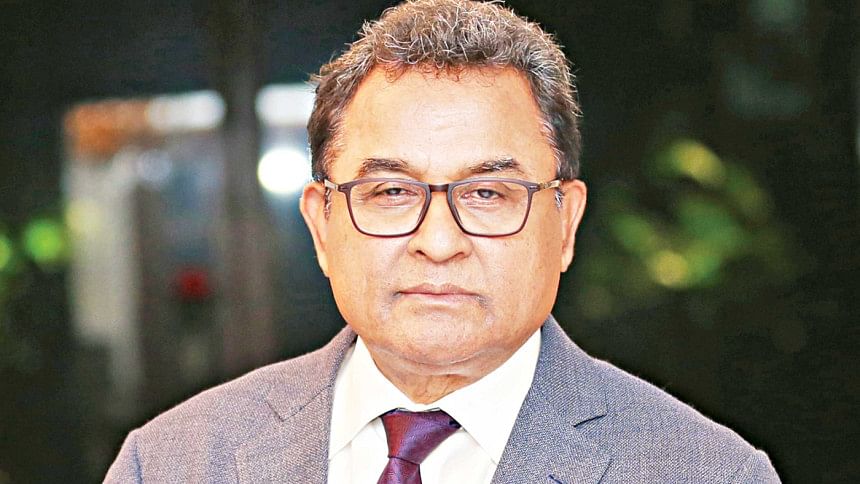 A Chinese company is set to implement a Tk 3,975 crore digital connectivity project that will equip Bangladesh with the latest ICT infrastructure, digitise government services and increase ICT usage at the field level.
A meeting of the cabinet committee on purchase yesterday granted approval for M/S China Railway International Group Co Ltd to implement the project.
"This is a good project that will generate employment," Finance Minister AHM Mustafa Kamal said at a virtual briefing after the meeting.
Md Zillur Rahman Chowdhury, additional secretary of the finance ministry, informed that the Chinese government will provide 80 per cent of the project cost as loans.
The project's implementation period starts from January 2021 and ends in December 2024 with the ICT department of the ICT Division being in charge of the implementing agency.
Under the project, the government will establish thousands of broadband user connections, digital and specialised labs, a central cloud platform, frontier technology centre, IT infrastructure in various district and upazila complexes, and ICT training facilities.
Besides, a 21-story tower will be built in the capital's Purbachal to house an academy featuring modern ICT labs and facilities to nourish IT entrepreneurs, said Md Rezaul Maksud Jahedi, director general of the ICT department.
"Government officials will be trained at the tower and there will be an office featuring all important government departments for better coordination of the government's digital agenda," he added.
The ICT department has already leased a three-bigha plot for the tower, which will create research opportunities for the Fourth Industrial Revolution and human resource development, officials say.
A digital literacy centre with an ICT lab and other necessary infrastructure, including smart virtual classrooms and distance learning platforms, will also be established under the project.
In addition, 10 digital villages, around 492 non-residential buildings for establishing a shared ICT operation centre, and all upazila complexes will be expanded upward by one storey.
Field surveys will be conducted under 10 digital village stations and 20,000 farmers will be provided with "Sensor Devices".
"The farmers will be trained with ICT knowledge so that they can be entrepreneurs by selling their produce at good prices. The will also learn advanced farming techniques to expand production," Jahedi said.
Each digital village will contain 50 to 100 villages on a cluster basis.
Under the project, last mile internet connectivity will be provided to 1.9 lakh educational institutions and government offices.
And with 10,000 new Sheikh Russel Digital Labs to be set up under the project as well, the country's secondary and higher secondary schools and equivalent will get a boost in transforming their traditional learning systems.
According to the director general of the ICT department, there more than 35,000 institutions are eligible to house such labs and the ICT Division has already installed over 13,000 of these facilities.
Specialised labs will be set up at 57 public universities, where students can research ICT products and build an innovation ecosystem.
"The labs in universities will help the country prepare to face the Fourth Industrial Revolution and get the required skilled manpower," Jahedi said.
Students of these universities will have the scope to learn frontier technology, including data science, artificial intelligence, cyber security, IoT application and robotics, he added.
According to a document from the Planning Commission, 100 per cent broadband penetration will increase the accessibility of ICT services across the country, ensure good governance at all levels of government, and develop human resources through the application of new technology.