Leela Naidu: An icon of Indian cinema passes away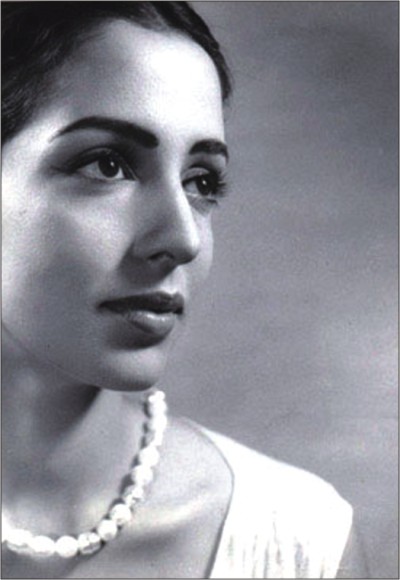 As the icon of beauty and acting prowess, she was not in the same league as Suchitra Sen or Madhubala but if there is a heroine who could come close to them, it was Leela Naidu, the yesteryear actress, who died in Mumbai last Tuesday at the age of 69 after a prolonged illness.
Talk to watchers of Hindi films of 1960s, you can bet they will remember Leela Naidu as one of the most beautiful actresses of her time. Before that -- in 1954 to be precise -- the Vogue magazine had voted her as one of the 10 most beautiful Indian women.
Born in 1940 to an Indian father and a European mother, Leela Naidu made her film debut with Hrishikesh Mukherjee's "Anuradha" in 1960 opposite Balraj Sahni. Leela played the role of a devoted but Cinderella wife of an idealistic doctor who decides to dedicate himself to the service of rural population.
"Anuradha" won the national award for best film and Leela's performance caught the attention of critics.
Leela Naidu went on to act in RK Nayyar's "Yeh Raastey Hain Pyaar Ke" -- her most talked-about movie -- opposite Sunil Dutt and Ismail Merchant-James Ivory's inaugural production "The Householder" opposite a young Shashi Kapoor (both films in 1963).
Besides doing a small role in Merchant-Ivory's film "The Guru" in 1969, Leela Naidu had also appeared in "Baaghi" (with Pradeep Kumar), director Nitin Bose's "Umeed" (with Ashok Kumar and Joy Mukherjee).
After a long hiatus, Leela Naidu was again seen in Shyam Benegal's "Trikaal" in 1985 playing the role of a Goanese woman whose clan is on the decline.
Leela Naidu's personal life was tumultuous. Her first marriage to leading hotelier Bikki Oberoi, scion of the famous Oberoi family owning Oberoi group of hotels across India, ended in a break-up. Adding to her woe, she lost the custody of her two daughters.
Leela Naidu later married writer Dom Moares but the relationship lasted just 10 years.
After the role in Benegal's film, Leela Naidu became a recluse and was seldom seen in public in Mumbai, the hub of Hindi cinema.