Life and times of Tajuddin Ahmed
Special programme on Rtv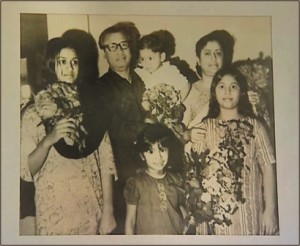 Today marks the 84th birth anniversary of Tajuddin Ahmed, one of the most influential political leaders in the history of Bangladesh. Tajuddin Ahmed played an active role during the Liberation War. He was the Prime Minister of the then Mujibnagar government, guiding a nation at war against the Pakistani army.
After independence, his contribution behind rebuilding of the country was also significant. However, despite his sacrifices and contribution, not much is known about him.
To pay tribute on his birth anniversary, Rtv will telecast a special programme on Tajuddin Ahmed, titled "Dripto Shopothey Abichal Shongrami." Divided in segments, the programme will feature childhood, education and personal life of Tajuddin Ahmed; political life during the pre-Liberation War, contributions during the war, post-war era and more. At the programme sector commander Abu Osman Chowdhury; Barrister Amir-ul Islam; Simin Hossain (daughter of Tajuddin Ahmed) and Ansar Ali (Tajuddin's childhood friend) will share their memories and views on the great leader.
The show will be aired at 6:45 pm today. The programme has been produced by Minhazur Rahman. Delwar Hossain has done the research work and scripts.