Siddons made new cricket coach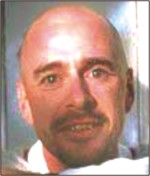 Bangladesh's desperate search for a national coach is set for a happy ending when Australian Jamie Siddons arrives in Dhaka today to sign a two-year deal.
Bangladesh Cricket Board (BCB) revealed the much-awaited news last night, two days before their self-imposed October 31 deadline.
"I am thrilled to announce that I have accepted an offer from the BCB to coach Bangladesh," 43-year-old Siddons said in a message to the cricket board. He will be in town for two days.
Described by legendary Steve Waugh as the "best Australian batsman not to have played Test cricket", Siddons is Bangladesh's eighth foreign coach and takes over the reigns from Dav Whatmore, with Shaun Williams in charge for two tournaments in the interim period.
He played only a single one-day international, against Pakistan in 1988, and has a stellar first-class record that includes 35 hundreds. He was supposed to play a Test in that series but a stomach bug forced him to sit out.
An excitable character, he was appointed as senior coach at the Centre of Excellence in 2005 and then became an assistant coach with the Australian national team.
He takes the seat occupied by countryman Whatmore, who served from 2003 to 2007. Whatmore left the scene after this year's home series against India, that came after Bangladesh's fantastic showing at the World Cup in West Indies.
Siddons and the seven-member Bangladesh side that played in the Hong Kong Sixes, will arrive together in Dhaka.