Higher Edn for Indigenous People
University to be set up in Rangamati: Minister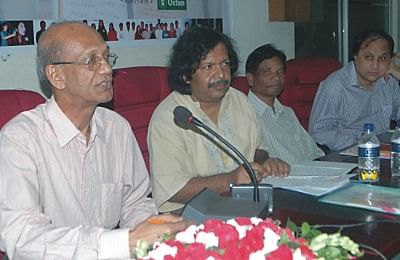 A public university will be set up in Rangamati to facilitate higher education for indigenous people living in the Chittagong Hill Tracts region, said Education Minister Nurul Islam Nahid at a seminar yesterday.
The university campus will be built in a way that will resemble the distinctive nature of hill tracks, he said, adding that the students from the indigenous groups will feel like home at the university.
The education minister said this at a seminar marking the Global Action Week on Education. Research and Development Collective (RDC) organised the seminar in association with Oxfam at the National Press Club in the city.
Speakers at the seminar talked about different problems of students from ethnic groups in getting admission in universities. Their problems in primary and secondary level of education were also discussed at the seminar.
"Students from indigenous communities who get admission in universities get chance in low profile subjects which have little use in their practical lives", said Rabindranath Saren, general secretary of Jatiya Adivasi Parishad.
"We have so much diversity in our society which should be used as a strength to develop our country," said Prof AAMS Arefin Siddique, vice chancellor of Dhaka University, who was a special guest at the event.
Prof Dr Mesbah Uddin Ahmed, vice chancellor of Jagannath University, Prof Dr Pias Karim of Brac University, Prof Mesbah Kamal, general secretary of RDC, ingenious groups leaders and students spoke at the seminar.