MediaAxis, Carat tie up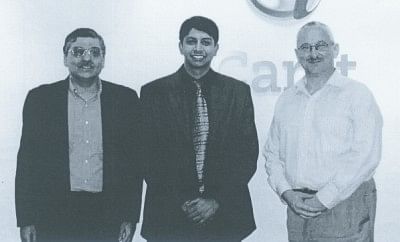 Independent media communications agency network Carat has tied up with MediaAxis to operate in Bangladesh, according to press statement.
The affiliation agreement was recently signed in Singapore between Phil Brook, chief financial officer of Carat Asia South, and Rabeth Khan, chief executive officer of MediaAxis.
A Bhasin, chairman India and CEO South East Asia, was also presented on the occasion. The affiliation operations will be fully operational from May 2009 onwards.
Carat is represented in 82 countries and offers clients a range of services. It is a member of the Aegis Group PLC, the world's fastest growing marketing communications group, listed on the London Stock Exchange.
Carat was nominated by RECMA (Media Agency Benchmark) as the world's number one Media Agency Network.
MediaAxis is a wholly owned subsidiary of MACOMM, one of the fastest growing advertising agencies of the country, with a strong portfolio of both local and international clients.
With over 4,000 clients around the world Carat along with MediaAxis commits to bring a wealth of international experiences through extended global network, precision in expertise, and marks of successful client partnerships to Bangladesh.
Carat was established in 1968 and was the first independent media specialist in Europe.