Triple therapy boosts quit rates in sick smokers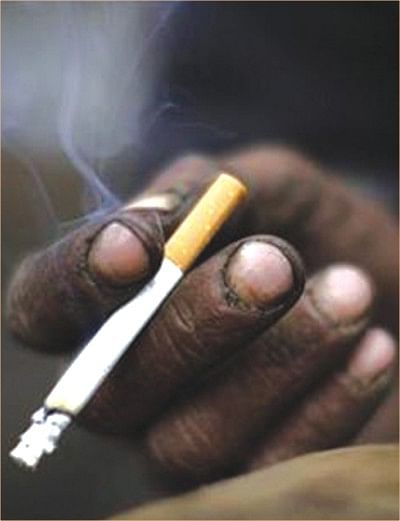 In smokers with chronic illnesses, a combination of a nicotine patch, a nicotine inhaler and an antidepressant increases quit rates compared with standard therapy with a nicotine patch only, a study shows.
"Medically ill smokers are often highly addicted and at great risk for complications from continued smoking," study chief Dr Michael B Steinberg, of the University of Medicine and Dentistry of New Jersey, Robert Wood Johnson Medical School, said in a prepared statement. "Our trial demonstrates that intensive treatment with a triple combination of medications could work well for them."
"The simultaneous use of nicotine medications with bupropion addresses tobacco withdrawal through different mechanisms of action," Steinberg's team points out in the Annals of Internal Medicine, while the combination of a patch with an inhaler "to be used in response to cravings allows more individualized delivery of medication as needed."
"Even though persons with medical illnesses smoke at high rates, they are often not prescribed intensive smoking cessation pharmacotherapy because of concern about adverse events," the investigators point out. The current study, they say, is one of only a handful that has looked at interventions for these high-risk patients.