Drama Serial Antorikkho on Banglavision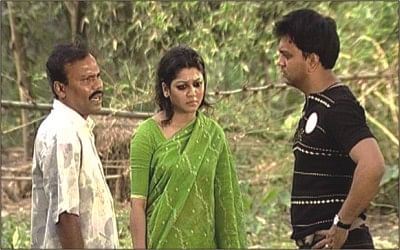 Drama serial "Antorikkho" will be aired on Banglavision tonight at 8:15 pm. Written by Pantha Shahriar and directed by Sumon Anwar, the play features Abul Hayat, Pijush Bandopadhyay, Masud Ali Khan, Joya Ahsan, Richi Solaiman, Ahmed Rubel, Fazlur Rahman Babu, Jayanto Chattopadhyay, Chandni, Pran Roy, Nadia and others.
The serial centres on Arif, a loner who leaves home to escape his humdrum existence. In the course of his journey, he encounters many people--each with his or her unique story. As he has new experiences on his journey, Arif realises that leaving a place or people behind does not necessarily bring about change.