Beshir warrant widens international divide on war crime justice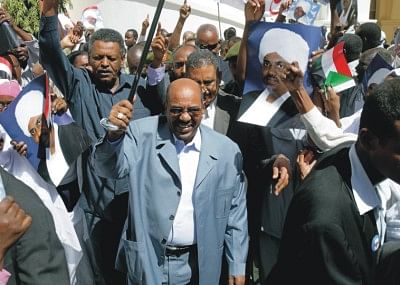 The arrest warrant issued Wednesday by the International Criminal Court against Sudan's President Omar al-Beshir's opened up a global divide on how war crimes justice is administered.
While western nations called for Sudan to cooperate with the court's investigation into hundreds of thousands of deaths and rapes in Darfur, Russia called the warrant a "dangerous precedent".
The head of the African Union said it could threaten peace in Sudan and many experts were left wondering how the warrant could be enforced.
The ICC sought the arrest of Beshir for war crimes and crimes against humanity over a five year long crackdown in Darfur. It is the first ever warrant issued against a sitting head of state, though the court decided he would not face genocide charges.
The United States said that those who have "committed atrocities should be brought to justice". And Darfur rebel chief Abdel Wahid Mohammed Nur hailed the decision as a "great victory".