Bangla pronunciation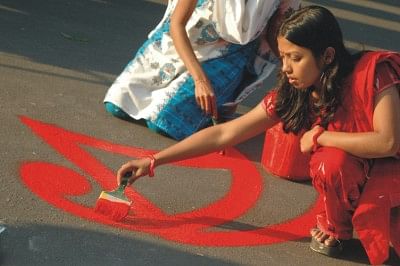 The article by former UN economist Mr. Mahfuzur Rahman (18 Feb), "In Defence of Standard Bangla Pronunciation" is a timely reminder that the Bengali language binds us in a Nation, and that its standardization in written and spoken form is a must to preserve this unity. This goal has already been diluted by inadvertent slide and confusion between 'Bangla Bhasha' and 'Matri Bhasha'. There is a clear distinction between a 'language or Bhasha' and a tongue or 'Buli'. Bangla Bhasha has a history of at least a thousand years of development behind it. It has an evolved alphabet, grammar, lexicon and literary richness which most mother tongues in the land do not have. But above all it has the singular advantage of being readily understood in any part of our country provided an existing standard, whether written or spoken, is followed.
In any case the richness of Bangla Bhasha or the emotional sweetness of one's 'mother tongue' has nothing to do with the Bhasha struggles and sacrifices that went on in 1952, and before and after. The struggle was to establish Bangla as one of the State languages of Pakistan Central Government, because (and this is the important point of note) Bengalees constituted the majority population of Pakistan. It was therefore their democratic right not to be economically denied jobs and control of the central government helm and activities because of a superimposed language alien to them.
Mr. Mahfuzur Rahman is an economist and he has hit on the truth that the Bhasha struggle was basically an economic and political struggle for establishing the legitimate democratic right of the people and has nothing to do with richness and sweetness of either Bangla or any other mother language anywhere (including Punjabi, Poshtu, Sindhi, Baluchi etc of then West Pakistan). Also Bangla was accepted as the provincial state language of East Pakistan and there never was any bar or restriction on Bengalees speaking their mother language or learning their own alphabets.
What the Bengalees struggled for was recognition when the first Constitution of Pakistan was published (Late February 1956) where Bangla and Urdu were both recognized as co-state languages for the Central Government of Pakistan.
Having obtained the success of the Bhasha struggle, the struggle then took a new direction for political liberation from colonial exploitation, which was of course achieved in 1971.
Thus having received all that we Bengalees wanted, the spirit of Ekushey or the development of Bangla became a spent force of ' lip service' and 'token tributes' at various Shahid Minars erected in the country (and abroad by expatriates). Further confusion of 'Bangla Bhasha 'with 'Matri Bhasha' has diluted and lost the focus and emphasis and the task of developing a standard Bangla throughout the land to unify the nation culturally has been relegated to a de-facto limbo.
Emotional knots from Bengalee psyche because of our propensity for exaggeration must therefore be untangled for Bangla Bhasha to achieve its heightened glory of a common standardized language of the land (and beyond). Individual Sadhana to achieve this end as described by Mr. Rahman must be combined with public efforts in primary and other educational institutions, as spoken languages and standard pronunciations are best learnt as children in groups.