Rangs launches Mitsubishi EX car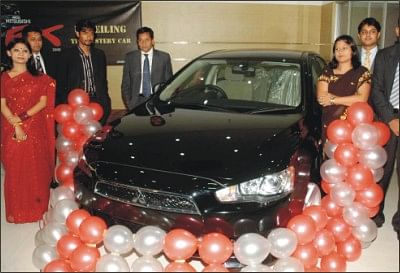 Rangs Limited, the sole distributor of Japan's Mitsubishi Motors, yesterday formally launched a new model Mitsubishi car in local market.
The Mitsubishi EX car will be available at Tk 18 lakh -Tk 19.5 lakh, Badiuzzaman, head of operation of Rangs Ltd, a concern of Rangs Group, told a press conference in Dhaka yesterday.
The 2008 model of 'Mitsubishi EX', available in 1,500 CC and 2,000 CC, is capable to run up to 12 kilometres in urban areas
The features of the car include knee bags, keyless operation system, auto rain-sensing wiper and luggage compartment.
Rangs Limited is providing a one-year or 10,000 km after sales warranty.
The officials said Rangs is the market leader of 7,000-unit new car market of the country.
However, brand new cars represent only 12 percent of the total car market of the country.