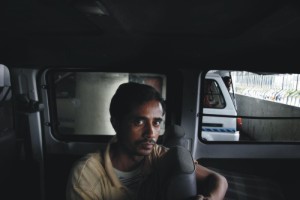 A 2,300-member contingent of the Bangladesh army served with coalition forces during the 1991 Gulf war in order to return Kuwait to the control of the Emir of Kuwait. During the demolitions of mines from many parts of Kuwait after the war, Bangladesh lost 59 soldiers and many others were injured.
In acknowledgement of these efforts, around 267,000 Bangladeshis have been treated savagely, maligned in the local press, and unduly blamed for criminal activities, and about 1,100 Bangladeshi workers, who primarily work as menial labourers, have been kicked out of the Arab state since last July.
The trouble began in the last two weeks of July. Thousands of Bangladeshis and other South Asian migrants employed as cleaners, rubbish collectors and stevedores/dockers, went on strike over a long list of grievances: poor wages, poor working conditions, overtime without pay, lack of sick leave and time off, etc. The workers also claim that employers force workers to pay extra for health and accommodation costs they say should be borne by the companies.
Due to rising inflation, workers attempted to protest only to be met with the full force of the Kuwait government which does not enjoy anyone daring to oppose those in power. The Kuwaiti police along beat the trapped workers mercilessly while breaking up the protest and also in detention.
So far in progress, Kuwait ordered its law enforcers not to arrest or harass any Bangladeshi workers if they refrain from getting involved in any further violence. According to a handout press note issued by the Press Information Department on August 3, the labour department of Kuwait assured Bangladesh government that the wages and other outstanding payments of the deported workers would be sent through the Bangladesh embassy. And as of August 20, the Kuwaiti government closed down five companies for violating the new labour law.
But evidently, very little has changed since the Kuwaiti government decided, in the wake of the July 28 demonstration by migrant workers that the private sector would have to increase the minimum wage for workers to 40 Kuwaiti dinars per month and also bear the workers' insurance, housing, and health expenditures.
According to the Arab Times, a Kuwaiti English-language daily, around 6,000 Bangladeshi workers went on strike on August 17 over non-payment and unlawful deductions of their salaries although the Kuwaiti government recently set a minimum monthly wage to be paid without any curtail.
Meanwhile, the National Labor Committee of US recently unveiled news of mistreatment from the US military base camp at Arifjan, Kuwait. Around 300 guest workers, mostly Bangladeshi, are forced to work 11-hour shift, seven days a week.
Although the US troops themselves are reportedly very kind and decent to the workers, but the company Kuwait Waste Collection and Recycling Company the workers work for, treat the employees poorly. For the 70 hours of work, workers are usually paid just $34.72 a week, or 50 cents an hour, which is 45 percent short of the 90-cent-an-hour wage that workers are guaranteed when they purchased the contract to work in Kuwait. The company usually confiscates the passports of their workers at the time of hiring.
Observing the mass exploitation in Kuwait, Charles Kernaghan, director of the National Labor Committee, urged the US Secretary of State Condoleezza Rice to call upon the government of Kuwait to end the trafficking of hundreds of thousands of foreign guest workers to Kuwait, where they are stripped of their passports, forced to work long hours, often seven days a week, while being cheated of half their wages.
According to him, Kuwaiti government must take it seriously if the US were to raise strong voice against heinous practice of exploitation, as there is a defense pact between US and Kuwait to guarantee the security of the Kuwaiti people and government.
Bangladesh, a net oil importing country, has a demand for nearly 3.8 million tons of fuel per year, including 2.8 million tons diesel. The Kuwait Petroleum Corporation, a state-owned company of the Kuwait government, is the main oil supplier to Bangladesh. Bangladesh is importing import 1.15 million tons of oil from Kuwait for consumption over the July-December period by paying a higher premium.
In his upcoming visit to Kuwait in between September 3-4, Foreign Affairs Adviser Iftekhar Ahmed Chowdhury, also in charge of expatriate welfare and overseas employment, should strongly protest against mass exploitation in Kuwait and mention that a good bilateral relation depend upon mutual cooperation.
Bangladesh should also announce greater regulation of labour broker practices. Despite its complete disinterest in ever previously regulating or limiting workers' exploitation by local recruiting agents, the country needs to resolve the labour unrest and repair the damaged reputation of their migrant workforce.
Over 5 million Bangladeshis work abroad, mostly in Saudi Arabia and other Middle Eastern countries, sending home around $8 billion a year and providing a vital foreign exchange injection to Bangladesh's economy. This is almost as much as the $9 billion the country's other main export, ready-made garments, brings into the country.
Kuwait has decided not to renew residency visas of Bangladeshis doing menial jobs, saying these workers are a threat to state security and bring unnecessary international focus on the country. Mistreatment of South Asian workers especially Bangladeshis is nothing new in the Gulf states. Kuwait's infrastructure were built by these workers from South Asia. Kuwaitis owe their liberation to the coalition forces which included Bangladeshi soldiers.
It's not only a matter of the country's remittance inflow, but also a matter of the country's dignity. Bangladesh government's response to the migrant worker issue reflects its subservient policy, as the government hardly raised a voice of protest, nor did it file any formal complaint with the Kuwaiti authorities, let alone bring the issue to the notice of the ILO, UN, or international human rights organisations.
Ripan Kumar Biswas is a freelance writer based in New York.