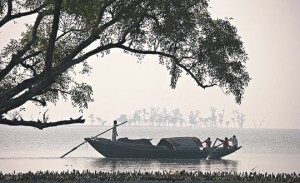 Once this land was famous for the variety of its flora and fauna. Being the largest delta on earth, this country boasted of a number of species-- plants, birds and fishes. Thanks to our failure to protect the environment many of these species have become extinct. Loss of habitat, poaching, human encroachment --all these factors are responsible for the annihilation of the endangered species.
According to a study the Sundarbans alone supports 300 species of plants and 400 species of fishes. Now that the forest has been declared as a world heritage site, it is the collective responsibility of all to protect its ecosystem.
Protecting biodiversity is not merely a question of aesthetics. It is an issue that concerns us all. We should do our utmost to save the environment.