National Library
Power-cut to cost priceless documents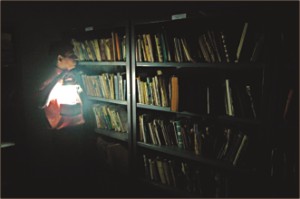 Around 1,300 important microfilms and sensitive machinery worth a few crore taka and other old priceless documents preserved in the National Library Bhaban are on the verge of ruin as the building has been without electricity for the last 26 days.
Administrative complications are preventing the restoration of power to the building.
There are many sensitive documents including census reports of the British era, district record gazetteer, more than six lakh books, microfilms, more than 4,000 maps of ancient Bangla and sophisticated machinery worth about Tk 2 crore, library sources said.
They said collections predominantly related to literature, cultural heritage including special collections on Dr Mohammad Shahidullah, Nawab Ali Chowdhury, and government documents of Bangladesh Secretariat Library are kept at the National Library and these are under threat now.
Air-conditioning is very important in preserving the documents and sophisticated machinery as they could get damaged in uncontrolled temperature, said an official of the library.
The National Library Bhaban was provided with air-conditioning under the first five-year plan in 1978 as the then government felt its necessity, sources said.
Mysteriously, the unique building has not yet been registered in the Public Works Department's register which servers for the department to refuse to pay for the restoration of electricity, library sources said.
Following a short-circuit incident in the main cable of the library from a power sub-station on May 21, power supply to the building was lost.
An official of the library said they first went to Dhaka Electric Supply Company (Desco) but they told them that they would not be able to help them and suggested contacting the Public Works Department (PWD) in this regard. But the PWD also refused to take necessary steps as the building is not in their register.
PWD sources said about Tk 15 lakh will be required to make the repairs and they are waiting for the money to arrive from the cultural ministry since the library is under the ministry.
Library sources said even though they requested PWD to connect the building to the power supply from nearby New Archive Bhaban temporarily, PWD turned down their suggestion.