Boro harvest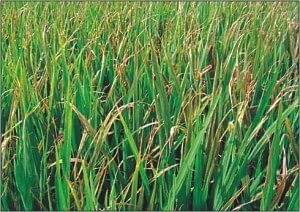 The farmers in 32 districts are passing their days amid uncertainty as the boro paddy is affected by unknown diseases over 28,000 acres of land. Farmers, mainly cultivating boro, have said that they fear crop failure, as they do not know how to handle the situation.
The Agriculture Extension Department (AED) officials have failed to suggest anything effective.
The spread of the diseases must be stopped immediately to save the farmers in the affected areas.