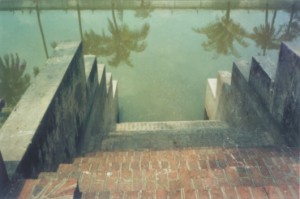 At the North Bengal Sugar Mills Ltd. at Gopalpur in Natore district, about one hundred innocent people, including my beloved eldest brother, then General Manager (Administrator) Shaheed Lieutenant Anwarul Azim, MA LLB, officers, labourers, staffs and others of the mills, were killed on the staircase of a pond in the main mill premises by machinegun burst-fire on May 5, 1971 by the beastly Pakistani soldiers. This holy pond is now called "Shaheed Sagar" by the local people.
I believe a museum should be established on the mills premises, preserving photos and all other articles belonging to the martyrs.
I, on behalf of the families of these martyrs, earnestly request the caretaker government to observe this genocide day in honour of these martyrs in all sugar mills in our country.
Can't we pay back a bit of the debt that we owe to the martyrs of our glorious Liberation War?