Left dead at Ctg hospital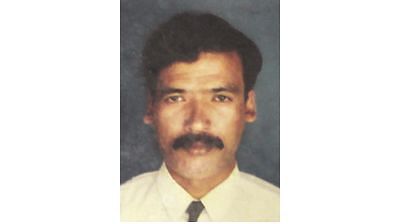 Wahidul Alam Junu
A prosecution witness in a war crimes case against BNP lawmaker Salauddin Quader Chowdhury was found dead on Friday night, 22 hours after he went missing.
Syed Wahidul Alam Junu, who died in mysterious circumstances, had testified against Salauddin before the International Crimes Tribunal-1 on February 12.
In his deposition, Junu said he along with two freedom fighters were tortured in front of Salauddin and his father at their Goods Hill house in Chittagong during the Liberation War.
A local BNP leader conveyed the death news to a relative of the victim over the phone on February 22.
Junu's family members said he had been threatened with dire consequences many times if he testified against the BNP leader. They alleged Junu had been murdered for giving testimony against Salauddin.
Junu's daughter Shamima said there were injury marks in her father's chin.
However, Abdul Latif, officer-in-charge of Khulshi Police Station, told The Daily Star that they were chasing leads to the death.
"We will take steps after receiving the post-mortem report."
Shamima said her father went out of the house at Debar Par in the port city around 10:20pm on February 21 and had since been missing.
Junu's sister-in-law Parvin Akhter, president of Kotwali thana unit Mohila Dal, said her party colleague Jannat Rokhsana gave her the news of Junu's death over the phone on February 22 night, and told her to collect the body from Chittagong Medical College Hospital (CMCH).
Parvin then conveyed the news to her sister, Junu's wife.
Junu's another daughter Fahima Wahid said Jannat is their neighbour and she asked their mother and aunt not to allow her father to testify against Salauddin.
Jannat, joint convener of Chittagong District Mohila Dal, told The Daily Star that a caller from the CMCH informed her about Junu's death around 9:16pm on Friday and she later conveyed it to Parvin.
Replying to a query, she said the caller got her number from Junu's mobile phone.
Jannat, whose family has close relations with Salauddin, refuted the allegations that she had asked Junu not to testify against Salauddin.
"There is no point in killing a witness after his or her deposition," she said.
However, Junu's daughter Fahima said doctors at the CMCH told them that a veiled woman brought her father's body to the hospital and left in a hurry.
She said they would decide on filing a case after her father's burial.
Junu's body was kept at the CMCH morgue for autopsy.