Bangladesh records highest tea production in 2012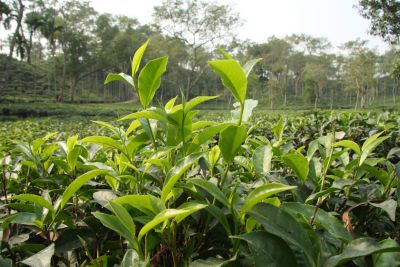 A bumper harvest of 63.85 million kilograms of tea, the highest for Bangladesh, was achieved in 2012 due to favourable weather and supportive policy measures.
Tea production was 59.13 million kg in 2011 and 59.24 million kg in 2010, according to data from Bangladesh Tea Research Institute.
This season, weather conditions were good with favourable temperature and uniform distribution of rains in the main tea-producing season, said Main Uddin Ahmed, director of the Bangladesh Tea Research Institute.
Good production was also achieved from the small tea holdings in Panchagarh district, he added.
Better prices in the international market and increased local consumption have encouraged tea planters to produce more, said Mohammad Shahjahan, a general manager of Bangladesh Tea Board.
Better production was powered by well-balanced rainfall in April-October, a season critical for tea, he said.
There are 160 estates currently producing tea. Although about two thirds of the country's production was being consumed at home previously, local consumption has recently increased and pushed exports down 10 percent.