Siddikur off to Myanmar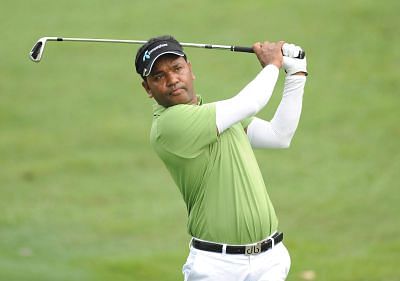 Golfer Siddikur Rahman left for Myanmar last night for the opening event of the 2013 Asian Tour, the Zaykabar Myanmar Open, which begins in Yangon on Thursday. Bangladesh's maiden winner on the Tour, who finished the 2012 season on 17th position in the Asian Tour Order of Merit, was hoping for a good start to the new season as he left for the Myanmar capital Yangon last night.
The 2010 Brunei Open winner will have two days to acclimatise to the conditions before the event tees off at the Royal Mingalardon Golf and Country Club on Thursday.
The 300,000 dollar event will feature some of the best golfers of the region, including last year's Order of Merit winner Thaworn Wiratchant of Thailand, Rikard Karlberg of Sweden, defending champion Kieran Pratt of Australia. Another Bangladeshi golfer, Jamal Mollah, is also expected to participate in the event.
Siddikur, who recently appeared in the inaugural Pearls Indian Premier League -- the franchise-based team competition, felt he has been in good form recently and was looking for the challenge in Myanmar.
"I won a few tournaments at home of late. So, I'm in pretty confident mood. Hope I can do better than last year in the Asian Tour," said Siddikur over phone. "I'll be taking part in a few events on the stretch, and I feel physically fit for the challenge ahead."
The Myanmar Open will be followed by the Open Championship Qualifying in Thailand, the SAIL-SBI Open in India, the Avantha Masters in India, the Maybank Malaysian Open, the Chiangmai Golf Classic in Thailand and Panasonic Open in India, most of which Siddikur is expected to participate in before he returns home in mid-April.
Siddikur informed he will be meeting his American coach Todd Jones sometime in March when Todd is expected to be in India.