Tunisia in political limbo
PM threatens to quit; president's party leaves govt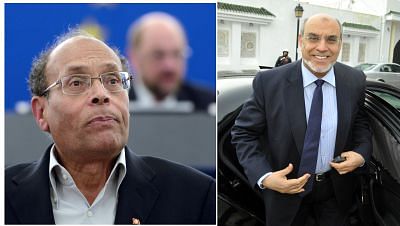 Prime Minister Hamadi Jebali's gamble on forming a new government in defiance of his own Islamist party after the assassination of opposition head Chokri Belaid left Tunisia in political limbo on Sunday.
The secular party of President Moncef Marzouki withdrew its three ministers from the Islamist-led government yesterday, saying its demands for cabinet changes had not been met, reports Reuters.
The decision by Marzouki's Congress for the Republic Party deals a further blow to Prime Minister Hamadi Jebali's government, already reeling from last week's assassination of Belaid.
After clashes with demonstrators between Wednesday and Friday that the interior ministry said left one policemen dead and 59 colleagues wounded, security forces remain on a state of alert with the army deployed nationwide.
On Saturday, the prime minister, a moderate within his Ennahda party, threatened to quit and warned of chaos unless key ministries held by fellow Islamists go to independents in a new government of non-partisan technocrats.
Jebali, who has centre-left allies including President Moncef Marzouki as well as the support of the secular opposition, has set a target date of the middle of this week for the shake-up.
But Ennahda has warned it will take to the streets, as it did on Saturday when several thousand supporters demonstrated in Tunis to insist on Ennahda's right to govern following its October 2011 election triumph.
Ennahda leader Rached Ghannouchi yesterday played down the party crisis.
"There will be no division within Ennahda which is committed to its institutions," he said in an interview published in the Algerian daily El Khabar.
Since Wednesday, Tunisia has seen street clashes between police and opposition supporters and attacks on Ennahda offices, and Belaid's funeral on Friday turned into a massive anti-Islamist rally.
Tensions between liberals and Islamists have simmered for months over the future direction of the once proudly secular Muslim nation. Divisions in the national assembly have blocked progress on the drafting of a new constitution.