Wal-Mart refuses to pay firm with Tazreen links
Simco Group's $1.2m stuck in uncertainty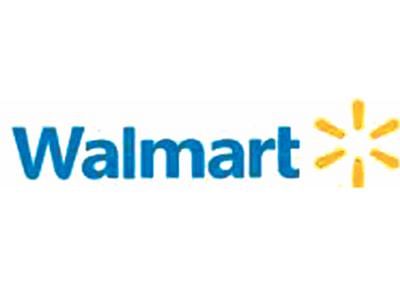 US retail giant Wal-Mart is refusing to pay a Bangladeshi garment firm for its shipment -- after learning of its connections with Tazreen Fashions.
The case also turns the spotlight on a complex supply chain of garment merchandise that travels from one manufacturer to another via middlemen.
Simco Group, based in Dhaka, sent 130,000 pieces of women's shorts, worth $390,000, to Wal-Mart via its New York-based sourcing company, Success.
Simco received the Wal-Mart order through Success in a sub-contract on August 14 last year.
Following the order, Simco started importing fabrics and other accessories from China in October.
Faced with a shortage of workers during the Eid-ul-Azha festival, Simco signed a separate sub-contract on November 4 with Tuba Group, owner of Tazreen Fashions. Under the agreement, Tuba Group was supposed to make 25,000 pieces at its plant, known as Tuba Fashion.
But, without informing Simco, Tuba Group made the clothes at Tazreen Fashions, the company that hit the global spotlight after a fire at its factory in Ashulia killed 112 workers on November 24.
Upon learning of Tazreen Fashions' involvement in the order, Wal-Mart refused to receive the shipment at the Port of Los Angeles. The first consignment, worth $390,000, was supposed to be unloaded at the port in the first week of December.
This shipment was part of Simco's $1.2 million deal with Success to make a total of 336,000 pieces of shorts for Wal-Mart.
"But following the Tazreen fire, Wal-Mart suspended all business ties with Success and refused to receive the shipment," Muzaffar U Siddique, a director of Simco, told The Daily Star.
Siddique said he along with Shafiul Islam Mohiuddin, president of Bangladesh Garment Manufacturers and Exporters Association (BGMEA), met with the Wal-Mart high-ups in Hong Kong last Tuesday.
But the Wal-Mart authorities did not respond positively at the meeting.
"I told the Wal-Mart authorities to make the payment as soon as possible so that I can keep my business alive," he said.
"I have lost the whole order of $1.2 million now. If I don't get the payment in time, there is a possibility of my company going bankrupt."
Success is not paying Simco either, as Wal-Mart has cancelled its business agreement with them.
Earlier on December 20, Mohiuddin sent a letter to Wal-Mart asking it to review its decision as Simco is now in serious financial trouble.
"But Wal-Mart did not respond positively," said the BGMEA president.
"In the meeting I told the Wal-Mart authorities that they have taken a very harsh and drastic action against Simco Group -- the company may go bankrupt for such a decision."
In the event of bankruptcy at Simco, according to Mohiuddin, at least 2,000 workers will lose their jobs.
None of Wal-Mart officials in Dhaka could be reached for comments, even after repeated attempts.