Panasonic urges govt to stop unauthorised import of devices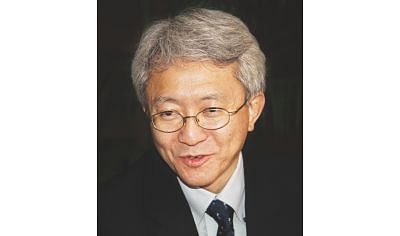 The government should control illegal device imports, said a high official of Panasonic, a global electronics company.
"It is possible with proper inspection of the market," Minoru Ando, Panasonic's global marketing group manager, told The Daily Star in a recent interview.
"There used to be illegal imports in some other Asian countries, such as China, India, Singapore and the Middle East, as well, but the governments there took measures to thwart such activities."
Ando was in Dhaka to launch Panasonic's internet protocol (IP)-based Private Automatic Branch Exchange (PABX) communication system.
Panasonic is already a significant player in the analogue PABX market, but this new product will consolidate its standing due to it being internet based.
"Bangladesh will have the IP environment in the near-future to take the full advantage of this device," he said, adding that Panasonic is working with internet service providers to streamline IP PABX services.
Panasonic is entertaining the possibility to developing customised applications for the PABX system, Ando said.
"We are thinking of setting up a centre here, as Bangladesh has great potential."
Globally, Panasonic is the second largest PABX producing company with a 25 percent market share, while Cisco of USA being number one.
But in Asia, Panasonic, with its 40 percent market share, is the industry leader.