Law-'breaker'
MP rebukes magistrate, snatches owner of illegal brick kiln from cops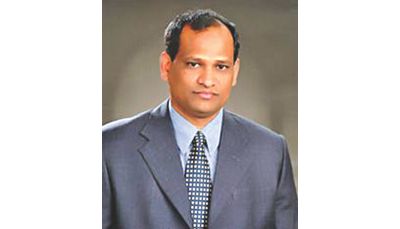 Enamul Haque
A lawmaker took away an offender from a mobile court in Rajshahi city yesterday after it handed down a sentence.
Lawmaker Enamul Haque from Rajshahi-4 constituency (Bagmara) first rebuked the mobile court's magistrate over the phone for convicting Ahsanul Kabir of operating a brick kiln illegally.
As the magistrate refused to withdraw the verdict, the MP went to Ahsanul's aid, said Executive Magistrate M Sujauddoula.
The mobile court, comprised of officials of the Department of Environment, police and fire service, went to the kiln at Sikdari Kalapara village around 12:00 noon.
"We found the kiln was still functioning without any licence," said Sujauddoula.
The kiln was fined last year for the same reason. There was also a high court directive following a writ petition to stop its operation.
The mobile court sentenced Ahsanul to six months' imprisonment and ordered that the brick kiln be shut down. It doused the kiln's fire with assistance from the Fire Service and Civil Defence.
Owner of the kiln, Ahsanul was seated in a minibus guarded by a havildar and seven constables when the lawmaker's motorcade turned up at the site around 4:00pm.
The MP asked police to leave the accused with him, said Saidur Rahman, acting officer-in-charge of Bagmara Police Station.
Lawmaker Enamul threatened the magistrate of "dire consequences", even though the magistrate repeatedly told him to put up bail for the accused or appeal to a higher court.
At one stage, the executive magistrate took shelter at Bagmara Upazila Nirbahi Office as the situation worsened, said witnesses.
"This is sad. A legislator should not behave like this," M Sujauddoula told The Daily Star.
The lawmaker's mobile phone was found switched off around 6:00pm. The phone was switched on an hour later when his assistant personal secretary received the call and said Enamul was in a meeting.
Around 8:00pm, the APS said Enamul was playing badminton, adding that the lawmaker had not snatched the accused from the court. None of the calls made by this correspondent were answered since then.