<i>Welcome to world of 'lifeloggers'</i>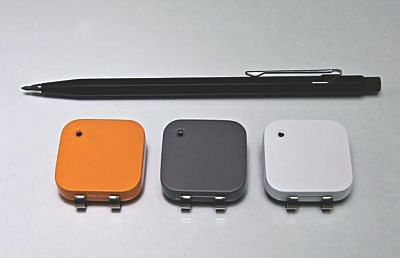 Some days in life will always be remembered, whether it's your wedding day, the birth of a child or a perfect holiday.
Other days - a family row, a stressful time at work or last-minute Christmas shopping - are probably best forgotten.
But for a growing band of 'lifeloggers', every single day is recorded in minute detail and stored for future reference.
Fans say lifelogging allows them to create a perfect digital archive, which can be accessed at any time, whether it's to recall a favourite moment in exact detail or simply check where they left their car keys.
But critics argue it is a self-inflicted form of the Big Brother dystopia predicted by George Orwell's novel 1984, in which every word and movement could be seen and scrutinised.
Lifeloggers seek to capture daily details, either through pictures and video stored on the internet or by recording the patterns of their mood, sleep, exercise or diet.
So far, only a handful of users have broadcast their lives on the internet for others to see, but the popularity of blogging sites like Twitter suggests that others will not hesitate as the technology becomes more available.
Privacy campaigners warn that users risk revealing too much information about themselves, leaving them vulnerable to identity theft and blackmail.
And they raise questions about the privacy rights of the thousands of friends, colleagues and strangers who would inevitably feature in users' lifelogs, with or without their knowledge.
Until now, the technology used by lifeloggers has typically involved the user wearing a digital camera to take time-lapse photographs or record continuous video.
The devices have been too big to be worn covertly, meaning those around the lifeloggers have usually been aware they have been caught on camera.
But the newer devices include the Pivothead Durango, a camcorder concealed in a pair of sunglasses, capable of taking high-definition images and recording CD quality sound, and even equipped with face-tracking technology.
Next year will see the launch of Memoto, a £173 camera the size of a postage stamp, which can be clipped onto clothes and will automatically take a photograph every 30 seconds.
The images will be uploaded to the internet every time the camera is charged and automatically GPS-tagged and dated to show when and where they were taken, allowing them to be easily searched and shared.
Memoto's Swedish makers said it aimed 'to give you pictures of every single moment of your life, complete with information on when you took and where you were.
'This means that you can revisit any moment of your past.' Juniper Research, a British market research firm, forecasts that consumers will spend nearly £1billion on such gadgets by 2014.
Britain already has 1.85million CCTV cameras and the average person in London is caught on camera some 300 times a day because of the capital's concentration of surveillance cameras.
Google provoked fury last year when it sent cars armed with cameras around the country, capturing photographs of streets and houses for its Street View mapping service.
Stephen Bowen, director of the British Institute of Human Rights, said: 'This kind of technology transforms our notion of privacy and offers untold opportunities to monitor our every move in real time.
Civil rights campaigners have voiced concerns over the advance of technology into our everyday lives.