We mourn Sandy Hook schoolchildren's death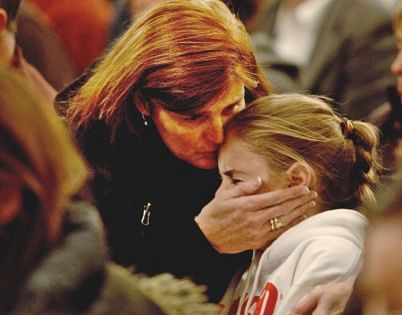 We are still grieving for those kids who died in the shootout at Sandy Hook Elementary School at Newtown in Connecticut, USA. Adam Lanza nipped 20 innocent lives in their buds and also killed 6 adults including teachers of the school.
I really appreciate the way Obama expressed his sympathy for the grief-stricken families of the victims. His mournful speech and images demonstrated that he reacted not just as a president, but as a parent too. But it is more important that the Obama government takes gun-shooting of this sort into account, and take necessary measures to prevent it since such attacks in US are not unprecedented. Adam Lanza once again reminds us of the gun-shooting of 2007 at Virginia Tech University. I, however, hope that the Obama administration would do everything necessary to prevent these types of incidents in the future.