BTRC sets broadband standard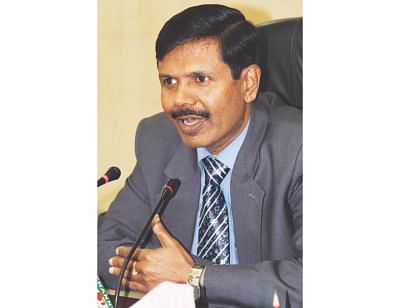 The telecommunications regulator has set 1 megabits per second (Mbps) as the standard broadband internet speed, a significant improvement from the current 128 kilobyte per second (Kbps) in Bangladesh.
"Data [internet] penetration in the country is not satisfactory at all. The current internet speed cannot be called broadband," Sunil Kanti Bose, chairman of Bangladesh Telecommunication Regulatory Commission (BTRC), said in a press briefing yesterday.
The standardisation means broadband providers are now obligated to provide a minimum of 1 Mbps internet to customers at all times, which is the standard speed maintained in parts of the world.
The government's vision of Digital Bangladesh is only possible through countrywide broadband connectivity, according to Bose.
Robust telecommunication infrastructure is the only way to provide countrywide standard broadband, according to the BTRC chairman, and the regulator will start working on it immediately.
"The whole country should be connected through optical fibre cable. We want to provide broadband to all corners of the country, and it is very much possible."
However, BTRC chairman Bose said wireless technology such as 3G (3rd generation mobile service), WiMax and WiFi will also have to be availed to provide broadband to the end users.
Abu Saeed Khan, senior fellow of the Colombo-based ICT think tank LIRNEasia, commended the standardisation.
But the international internet bandwidth monopoly of state-owned telecom entities such as Bangladesh Submarine Cable Company and Bangladesh Telecommunications Company must be ended for the sake of competition at the wholesale segment, he said.
Otherwise, the retailers like internet service providers and mobile operators cannot make broadband affordable without compromising the quality of service, Khan said.
He added that the amendment BTRC made to the Infrastructure Sharing Guideline in 2011 has stalled the development of nationwide of telecom transmission networks.
"This draconian decree should be scrapped as soon as possible. Otherwise, broadband will not spread across the country," said Khan.
Regarding 3G auction, Bose said as soon as the finance ministry approves the spectrum price BTRC will fix a date.
"The finance ministry, hopefully, will sit next Sunday to fix a base price."
Earlier, BTRC proposed $20 million per MHz spectrum as the base price for the auction.