NY 'Terror Plot'
Nafis pleads not guilty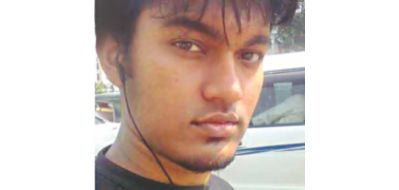 Bangladeshi citizen Quazi Mohammad Rezwanul Ahsan Nafis on Tuesday pleaded not guilty refusing the charges of a 'plot' to blow up the Federal Reserve Bank in New York in October.
Nafis was arrested in a sting operation and charged with attempting to blow up the bank with what authorities say he believed was a 1,000-pound (450-kg) bomb.
During a brief hearing in Brooklyn federal court, 21-year-old Nafis pleaded not guilty to a two-count indictment charging him with attempting to use a weapon of mass destruction and attempting to provide material support to a US-designated foreign terrorist organisation, al-Qaeda.
He faces life in prison if convicted.
Nafis appeared in court wearing a tan prison jumpsuit and did not speak during the hearing.
His lawyer and a lawyer for the government, James Loonam, said discussions were being held about a possible plea negotiation.
His lawyer and a spokesman for the US attorney's office in Brooklyn declined to comment to reporters.
From Bangladesh, the suspect's father has denied his son was involved and said he was the victim of a "racist conspiracy."
Nafis was arrested on October 17 after pulling up to the Federal Reserve near Wall Street and attempting to detonate what he believed to be a van packed with explosives.
The inert explosives had been provided to Nafis by an undercover agent as part of a sting operation, federal authorities said.
A criminal complaint unsealed last month against Nafis said he travelled to the United States in 2012, and eventually moved to Queens, New York.
The complaint alleged he scouted out targets for a potential attack, considering the New York Stock Exchange and a high-ranking government official identified as US President Barack Obama.
He eventually settled on the Federal Reserve Bank, the complaint said adding that Nafis attempted to recruit others to his plan, claiming he was in contact with al-Qaeda operatives.
One of the individuals he brought onboard was an undercover agent working for the FBI, who monitored Nafis' activities and helped arm him with the inoperable explosives, federal authorities said.
Nafis is scheduled to appear next in court on January 9 next year.