Celebrating Life gala event today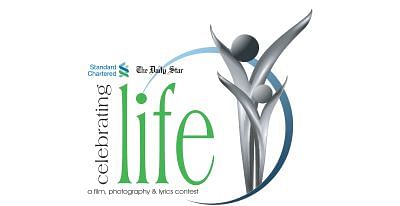 The Celebrating Life gala event organised by The Daily Star and Standard Chartered Bank is going to be held today at Shaheed Suhrawardy Indoor Stadium at Mirpur in the capital.
Celebrating Life is a competition inviting young and gifted filmmakers, lyricists and photographers to showcase their talents. Since 2008, The Daily Star and Standard Chartered have recognised the most prominent artists in these fields, giving them a platform to express their creativity.
This year's gala event will feature classical music maestro Pandit Ajoy Chakrabarty along with his daughter Kaushiki Desikan in their first-ever duet performance in Bangladesh. Chakrabarty is renowned for his ability to capture human emotions in his sublime rendition of traditional Indian music. Noted Bangladeshi singer Sabina Yasmin will also perform at the grand event.
In addition to upcoming talents, Celebrating Life will honour four icons by presenting them Lifetime Achievement Awards: Firoza Begum for her contribution to Nazrul Sangeet and modern Bangla songs; Abdur Razzak in films; Amanul Haque in photography, and Ferdausi Rahman in playback and Bhawaiya songs.
Cultural Affairs Minister Abul Kalam Azad will grace the occasion as chief guest.
The theme of Celebrating Life 2012 is celebrating the youth of Bangladesh. The contestants have explored the topic in all its nuances, portraying the views, aspirations and frustrations of the youth of today.
The winners will receive a crest, a certificate and one lakh taka each today.
Since 2011, Celebrating Life has also organised three month-long film workshops to improve skills and understanding of aspiring filmmakers.
Weeklong festivities have been organised in different districts to ensure that the spirit of Celebrating Life reaches remote areas and villages of the country.