BGMEA working to ensure pay for all workers before Eid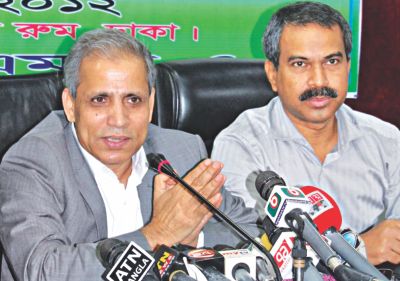 The majority of the financially troubled garment factories have paid off their workers ahead of Eid-ul-Azha, said the chief of Bangladesh Garment Manufacturers and Exporters Association.
Of the 600 vulnerable garment factories, 572 have already remunerated their staff with the full month's salary and festival bonus, while the remaining ones would do so by tomorrow, Shafiul Islam Mohiuddin said in a press briefing at the BGMEA office in Dhaka yesterday.
As a result, there have been no reports yet of demonstrations staged by the workers this Eid, Mohiuddin said.
The BGMEA leaders are also trying to ensure timely payment to the workers of the 500 small and medium factories not members of the trade body, to avert any untoward incident.
Mohiuddin further said the trade body in collaboration with the ministries concerned also ensured remuneration, of Tk 10 crore, to the 17,000 workers of the scam-ridden Hall-Mark Group, now inoperative due to the arrest of the company's top brass.
He also took the opportunity to voice his opposition to against the government plan to appoint administrators with indemnity power to troubled companies, saying the move would discourage entrepreneurs.
The BGMEA president also expressed concern over the possible signing of the free trade agreement between India and the EU, in December.
If the deal gets through, Bangladesh will probably lose a significant market share in the region as India is a formidable player in the world garment market.
Moreover, Myanmar is posing a big threat to Bangladesh as both local and foreign investors are pouring money in to the textiles and garment sector due to the ongoing reforms in the country after decades of military rules, Mohiuddin said.