Price Soaring
Govt relaxes rules for egg import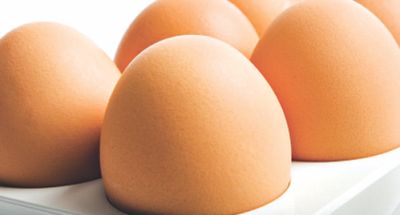 The government yesterday relaxed a condition for importing eggs of chicken, duck and poultry birds, hatching eggs and one-day-old chicks in a bid to check their soaring prices in the local market.
From now on, the importers will not need to take prior permission from the commerce ministry for importing those, according to a statement of the ministry.
According to data from Trading Corporation of Bangladesh (TCB), chicken eggs were sold at Tk 42 per four pieces in the city market yesterday.
Eggs were sold at Tk 32 per four pieces a month ago.
The decision to allow egg imports without prior permission from the ministry was taken considering the interest of people, Commerce Secretary Ghulam Hussain told The Daily Star over the phone.
"But all other previous conditions related to import of all kinds of eggs will remain in force. Businessmen will not be able to import eggs from any bird flu-prone country," Hussain said.
For importing eggs, the importers will have to collect certificates from both the bird flu-free countries and the livestock department of Bangladesh.
"The imported eggs will be checked strictly at the customs stations," Hussain added.
Earlier on June 4, the government relaxed the condition for importing eggs, and the businessmen were allowed to import the item without prior permission from the ministry until August 31.
Before June 4, the commerce ministry used to permit the import of eggs in some selective cases.
The daily demand for eggs across the country is 2 crore while the production of eggs in the country is 1 crore a day, according to data from Bangladesh Poultry Industries Association.