Dhaka, the worst liveable city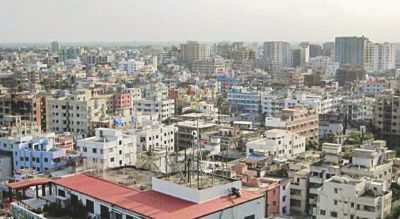 This year Dhaka has been ranked the worst liveable city among world's 140 cities, according to the Economist Intelligence Unit (EIU)'s 2012 Global Liveability Survey. This ranking is done based on 30 factors, across five categories such as stability, healthcare, culture and environment, education and infrastructure.
Now we can respond to this report in two ways. We can condemn this report and protest against EIU for belittling our city intentionally in the international arena. Or we can do self-analysis and think seriously about improving the situation.
However, Dhaka has not acquired this position suddenly. It was a gradual process. While other city dwellers and officials concerned were sincerely carrying out their respective duties to upgrade the condition of their cities, we as a nation neglected this matter. Time has come to ask ourselves: Have we played our roles?
The government has failed to chalk out any short term or long term plans for creating public awareness in this regard. Many political leaders have compromised the interest of the city for personal gains. The law enforcers were blind to the law-breakers. We hope each and everyone of us would rise to the occasion and someday our collective efforts would make this historical city liveable again.