Semenya sails thru' to semis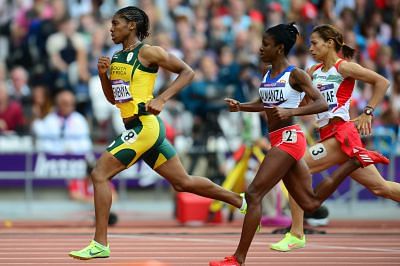 South African star Caster Semenya moved a step closer to adding the Olympic title to her controversial 2009 world title as she eased into the 800 metres semifinals on Wednesday.
The 21-year-old, who is coached by 2000 Sydney Olympics 800m champion Maria Mutola from Mozambique, finished second in her heat behind American Alysia Montano.
Semenya had to undergo drug tests followed by gender tests following that magnificent victory in Berlin in 2009.
The situation spiralled out of control with Semenya complaining of "unwarranted and invasive scrutiny of the most intimate and private details of my being".
She was barred from the track for almost a year before being cleared to run again and her comeback was hampered by a lower back injury and a growing belief that coach Michael Seme had taken her as far as he could.