Humayun Ahmed's last play on Channel i this Eid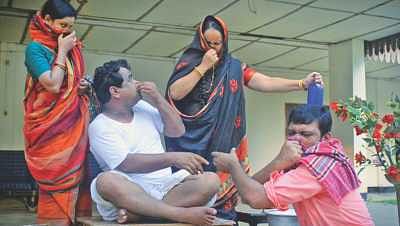 On 7:50 pm, Eid day, Channel i will air the last play written by the recently deceased iconic writer Humayun Ahmed. The play, titled "Pipilika", has been directed by Saiful Islam. The cast includes Shuhel Khan, Pran Roy, Gazi Rakayet, Shamima Nazneen, Jewel Rana and Putul.
Synopsis: The headman of a village is as evil as one can be. He has two wives. He is frustrated with a recurring problem. The problem is that no matter where he is or where he goes, ants always throng him and irritate him. The headman tries everything, including sleeping on a boat. Nothing seems to work. He finally obtains a medicine but it causes severe body odour. The man can't seem to avoid embarrassment and confusion.