Snoop Dogg channels 'Marley' for Snoop Lion reggae album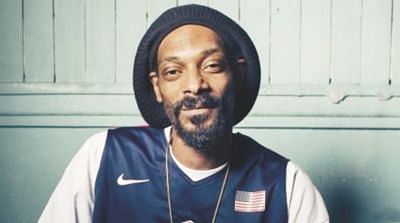 Snoop Dogg has been explaining why he's releasing a reggae album under the name Snoop Lion, saying he's "Bob Marley reincarnated".
In February this year the 40-year-old rapper travelled to Jamaica and was inspired to drop rapping altogether for the new release.
The album, Reincarnated, will be released in the autumn.
"I don't mean it disrespect but I'm tired of rap," said the star, whose real name is Calvin Broadus.
"I want to do a whole record without rap. I've been on the top ever since I've been in it. I've got rap songs that will never die."
A documentary film of his visit to Jamaica will also receive its premiere at this year's Toronto film festival in November.
In an interview with Billboard Snoop confirmed he would return to rap at some point.
"It's not like I gave it up, but for this particular project, it wasn't necessary," he said.
The album is produced in part by Diplo from Major Lazer.
He confirmed track titles on the album, which is yet to have an official release date, included No Guns Allowed, Harder Times and Ashtrays And Heartbreaks.
Source: Internet