Chidambaram: India's reformist new finance minister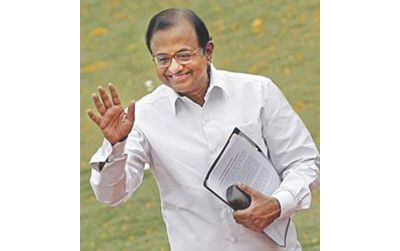 India's new finance minister P. Chidambaram is a Harvard-educated former lawyer from a wealthy southern family picked to help reform India's economy as it battles slow growth and galloping inflation.
Chidambaram, who is set to begin his third stint as finance minister, has robustly defended the government's commitment to pro-market reform and its ability to revive the once-booming economy.
"This government will get India out of the present trough. We will get back to high growth," he told reporters earlier this month.
Born on September 16, 1945 into an aristocratic family in southern India, Chidambaram studied law in the city of Chennai before heading to the United States to pursue an MBA at Harvard.
While working as a lawyer, he joined the ruling Congress party in the late 1960s and led a trade union until then prime minister Rajiv Gandhi asked him to serve as deputy commerce minister in 1985.
Chidambaram, whose first name is Palaniappan, once described himself as "a committed socialist" until the late 1970s.
"At the end of that period, I knew that that whole approach had failed, he said in a 2001 interview with the US television network PBS.
"I was observing it both as a member of a political party, the ruling party, and as a lawyer handling real live cases in court involving government on the other side," he said.
By the time he joined the government in 1985, he was devoted to reforming India's heavily regulated and state-controlled economy, a legacy of dominant socialist thinking in post-independence India.
Displaying an independent streak, he quit the Congress party in 1996, annoyed with the leadership over its alliance with his longtime regional rival Jayalalithaa.
He followed this up with his first stint as finance minister of a short-lived coalition government from 1996-1998, a role that thrust him into the spotlight.
During this period, he unveiled a budget hailed by economists which cut personal and corporate taxes, but increased revenues by widening the tax net and encouraging entrepreneurship.
In 2004 he returned to the Congress party, following which Prime Minister Manmohan Singh appointed him finance minister again from 2004 to 2008.
His pursuit of economic development and pro-business policies have led to brickbats from left-wing parties that the former socialist has forgotten about the plight of the poor.
"People are being deceived to believe that the existing state of life is an ideal state of life and development and industrialisation will make it worse," he said in a 2008 interview with the Indian weekly Tehelka.
"They live in abject poverty and you want me to accept the argument that if you set up a steel plant or mine the minerals there, they will become even poorer? What are we talking about?" he said.
The outspoken father-of-one wins plaudits from supporters for his discipline and daring, while his detractors say his self-confidence tips over into arrogance and an inability to tolerate criticism.
He took over the home ministry in 2008 with a mission to shake up a vital ministry whose dysfunctional organisation was exposed in the 2008 Mumbai attacks that left 166 dead.